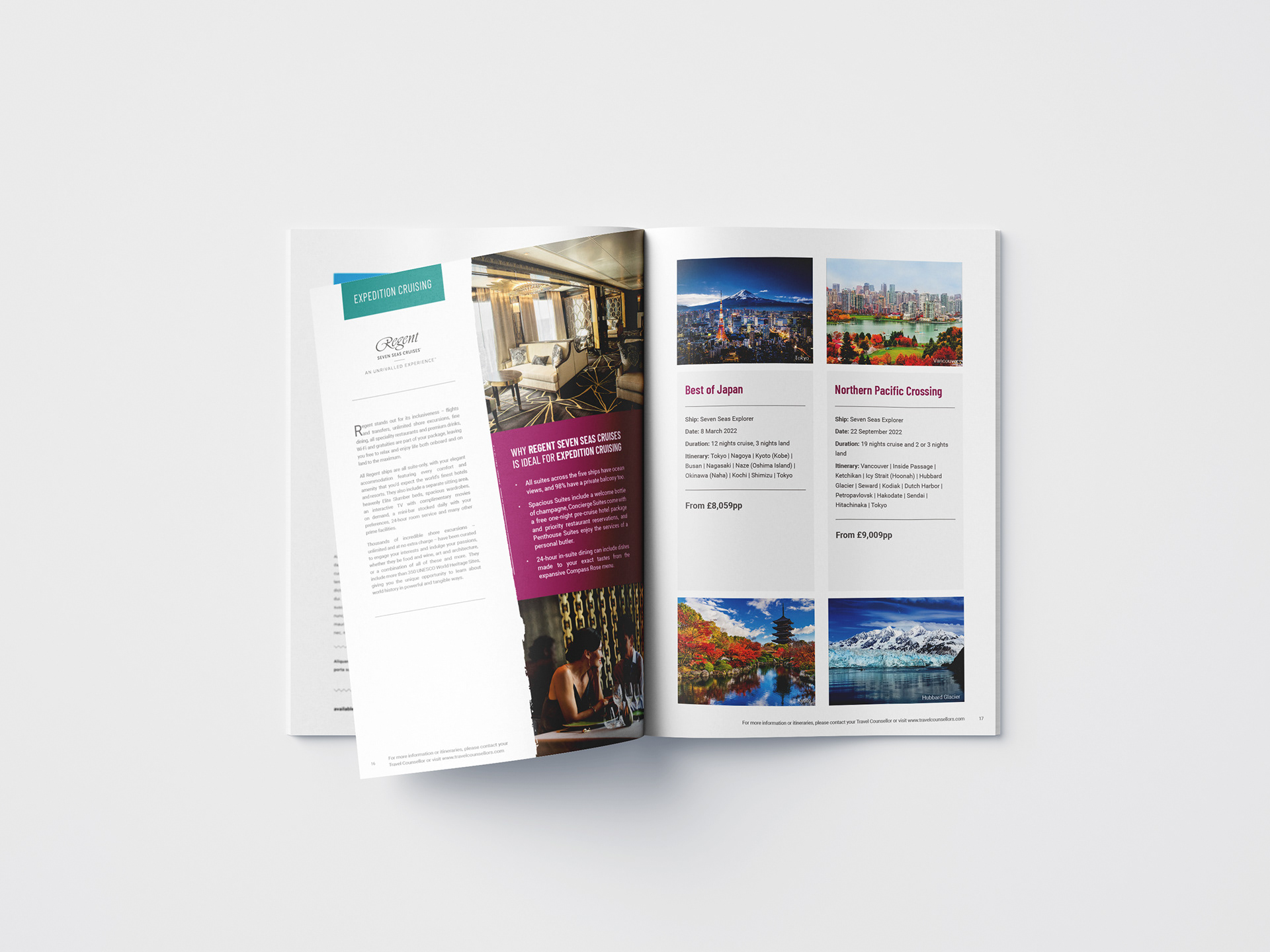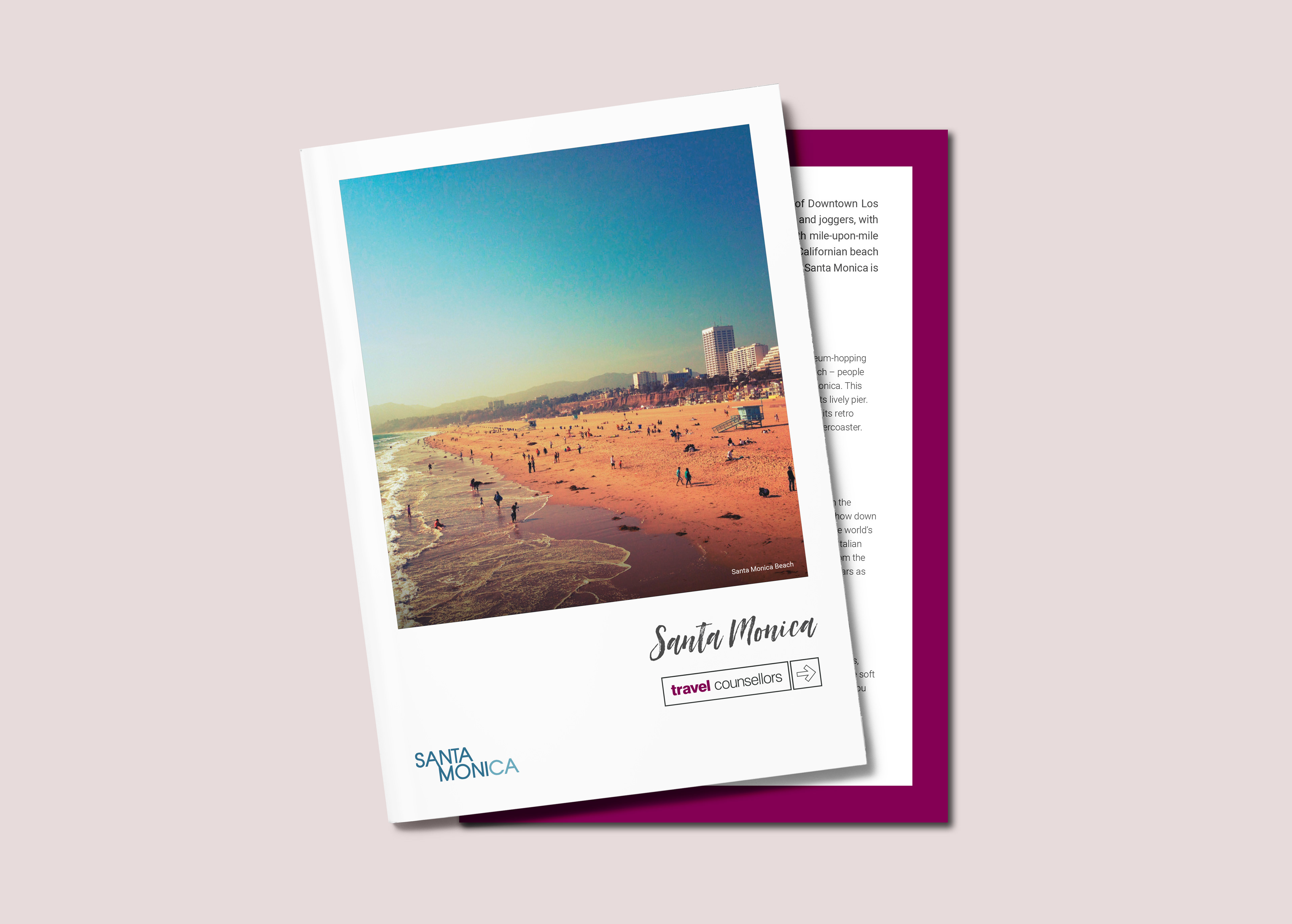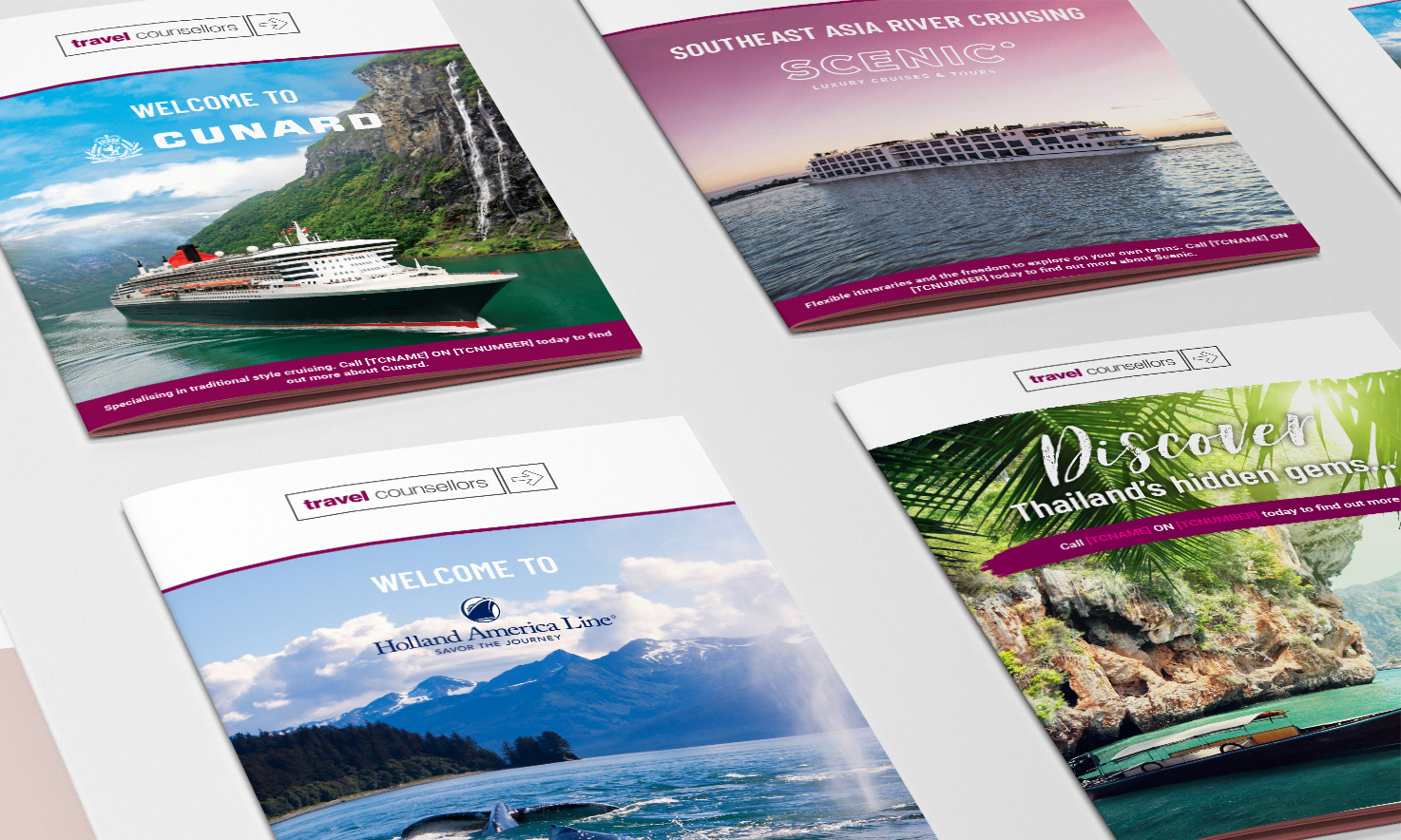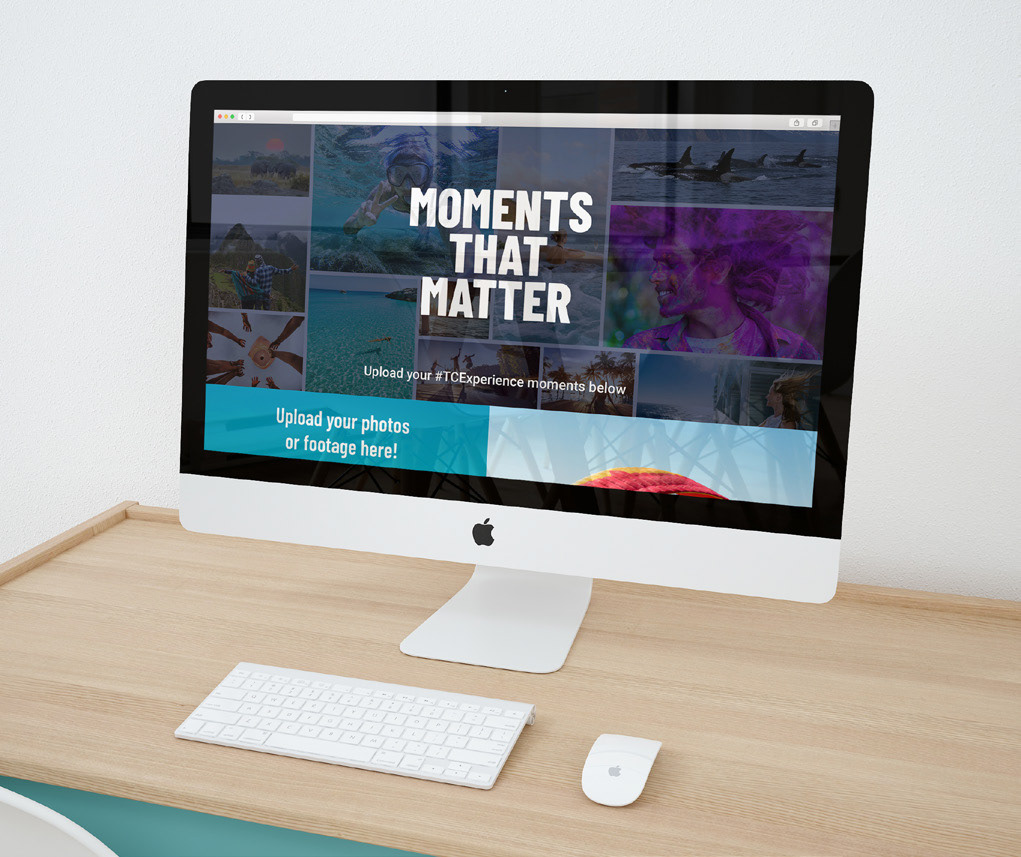 Travel Counsellors is probably the biggest name in the travel industry that you've probably never heard of. They are the brand behind over 1800 independent franchise owners under the TC umbrella who work as travel agents, booking tailor-made holidays for their own individual networks of clients. Because they aren't a high street, recognisable brand, they're not very well-known yet they host the country's biggest travel conference each year and boast some wide-ranging, high-profile clients and partnerships.
I joined Travel Counsellors' Marketing team in early 2019 and was soon involved in redesigning items from the brand centre that the individual TCs (Travel Counsellors – the job title is the same name as the company) would order from to send out to their clients. I implemented a new style involving a new script font and a series of paint brush marks in the brand colours to add some vibrancy and flair to the existing look.
​​​​​​​
Print items I would be responsible for were the brochures destination guides, direct mail items, recruitment ads and mini inserts (a series of branded flyers for a resort or hotel chain, for example). Digital items I would regularly design include itineraries, which were a new item I had control over and went down very well with the TCs, as well as social media posts and some video editing.