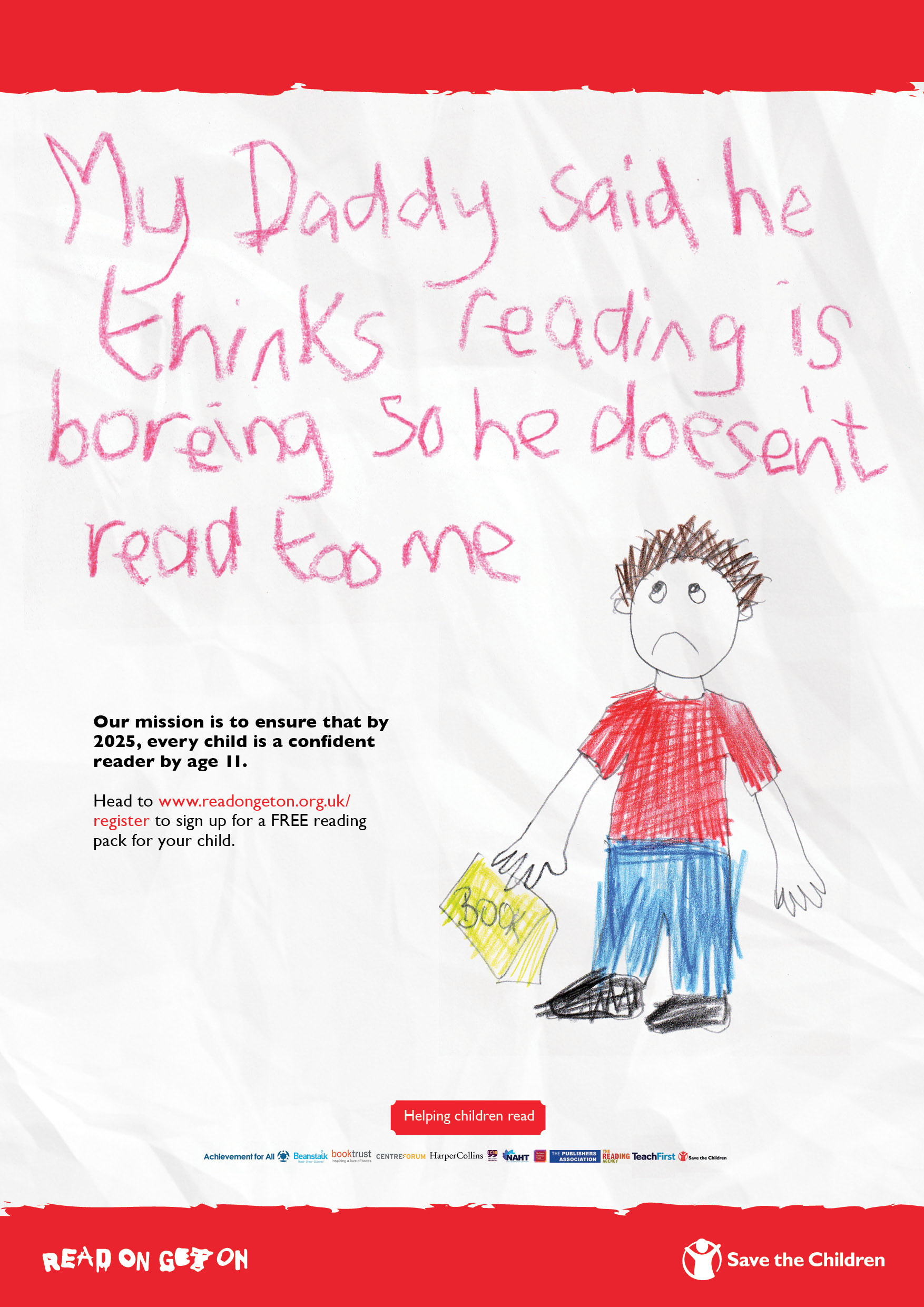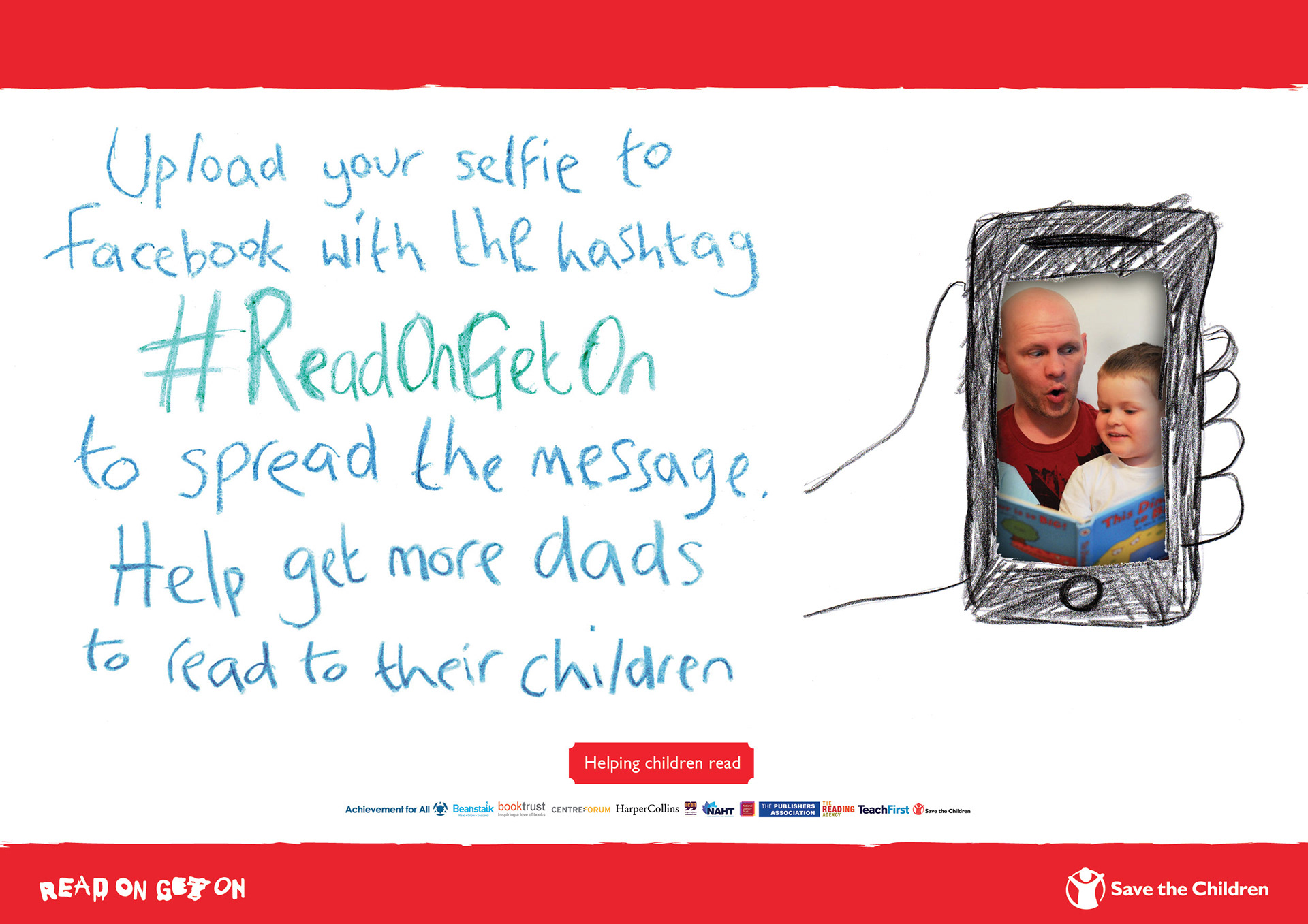 The call to action for this brief was to get more dads to read to their children in light of some worrying statistics that children under the age of 11 have poor literacy skills at the time. Save The Children identified that dads can have a key role to play in helping their children improve their reading activity.
The campaign began with ads featuring copy as if coming from the eyes of a child. The idea to use bad spelling and grammar helped convey the narrative of a child in need of literary guidance. I wrote it with my left hand to make it look like a child's writing.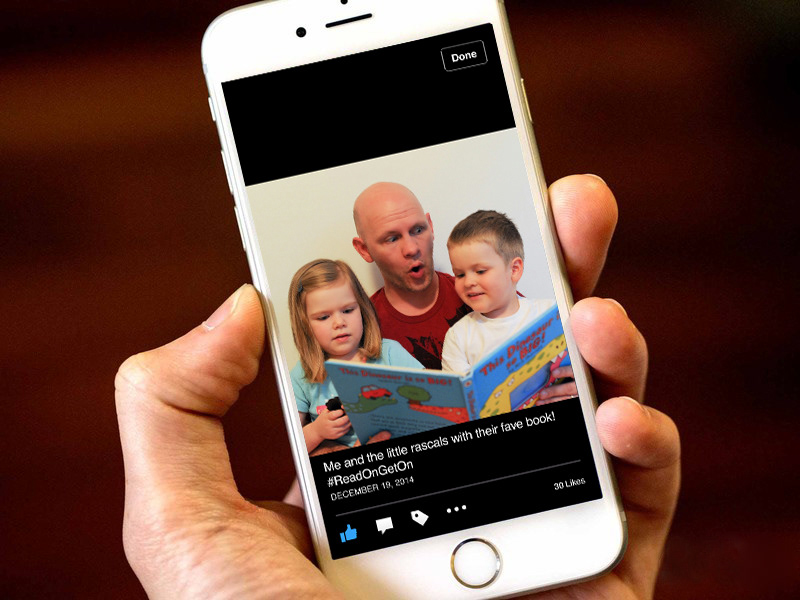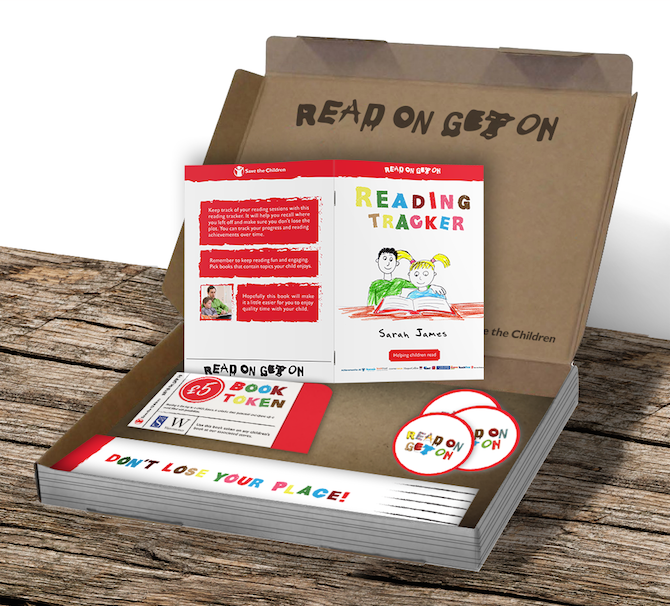 The poster campaign then leads the dad figure to use social media to post a photo of him with his child and their favourite book with the hashtag #ReadOnGetOn.
Dads would then upload their selfie to the #ReadOnGetOn microsite to register for a reading pack, consisting of all the material to make reading a fun activity between father and child. The target audience of this campaign is the dad but the beneficiary is the child.