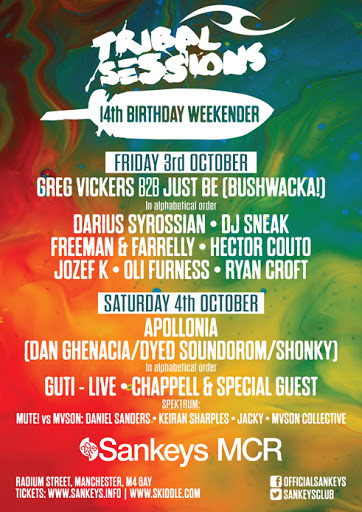 I was on a three-week placement at Yolo in Manchester in 2014 where I worked on some posters for one of their main clients, Sankeys.
The head designer was good friends with the founder of Sankeys so he tasked me with doing some posters and social media assets for some of their upcoming events. One of which was the grand opening of Sankeys in Brooklyn that happened on Halloween night that year.
I was still in uni at the time and I learned some useful tips for poster design when it comes to layout and composition as well as handy shortcuts for general use on InDesign.