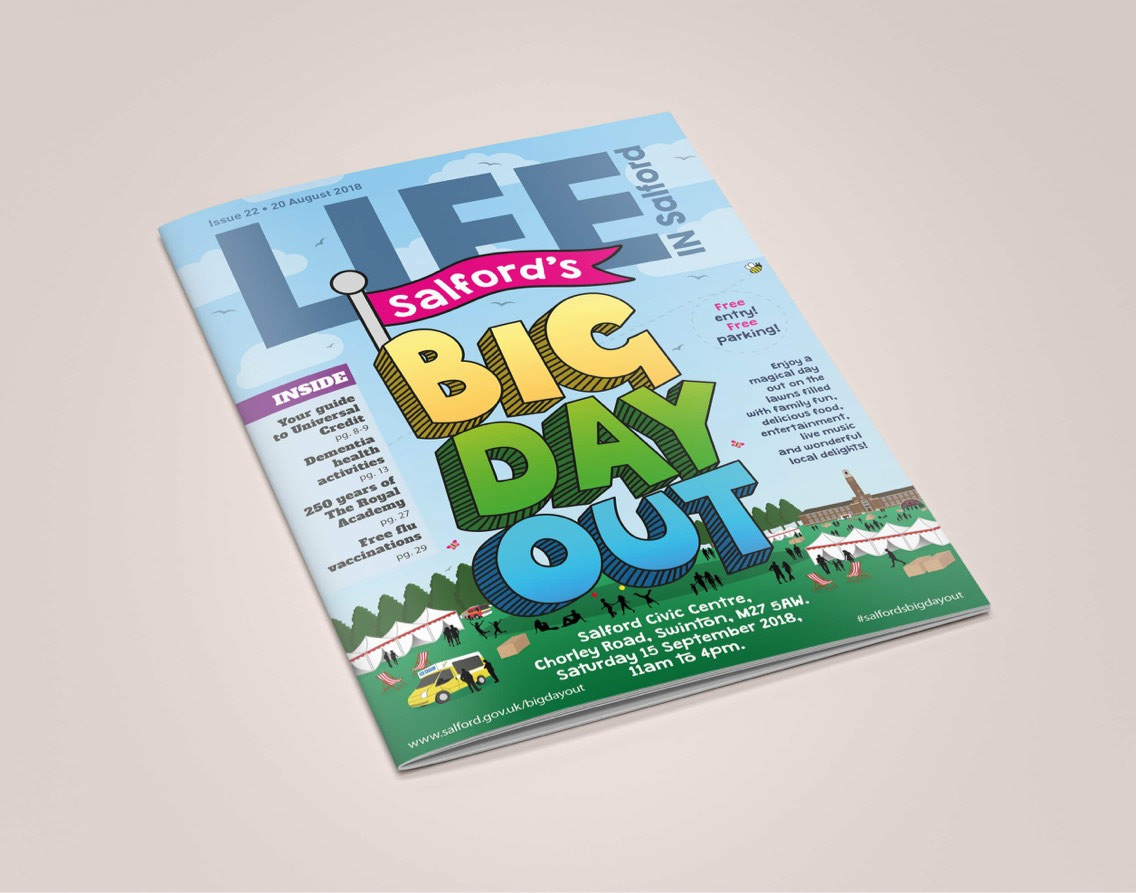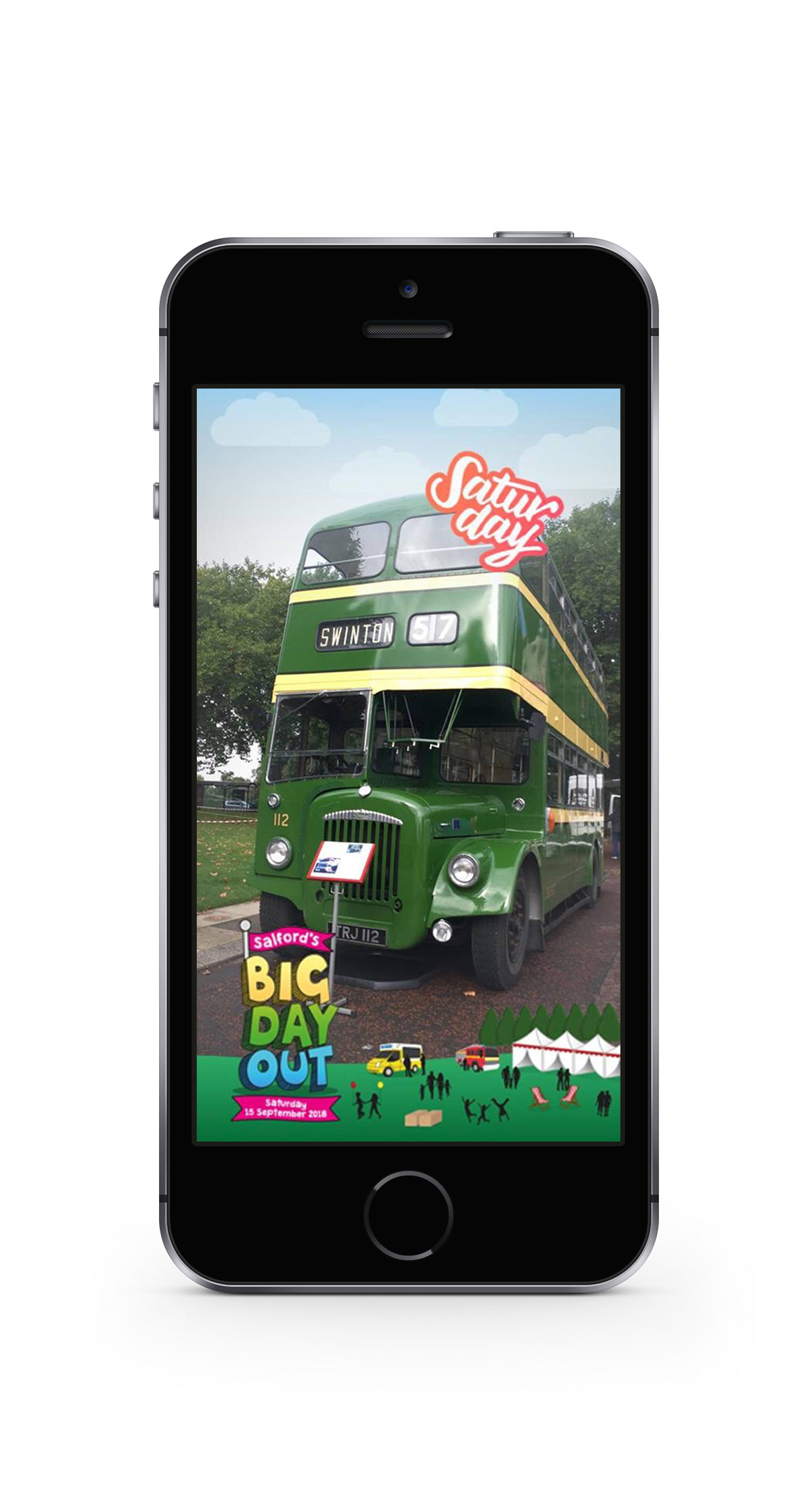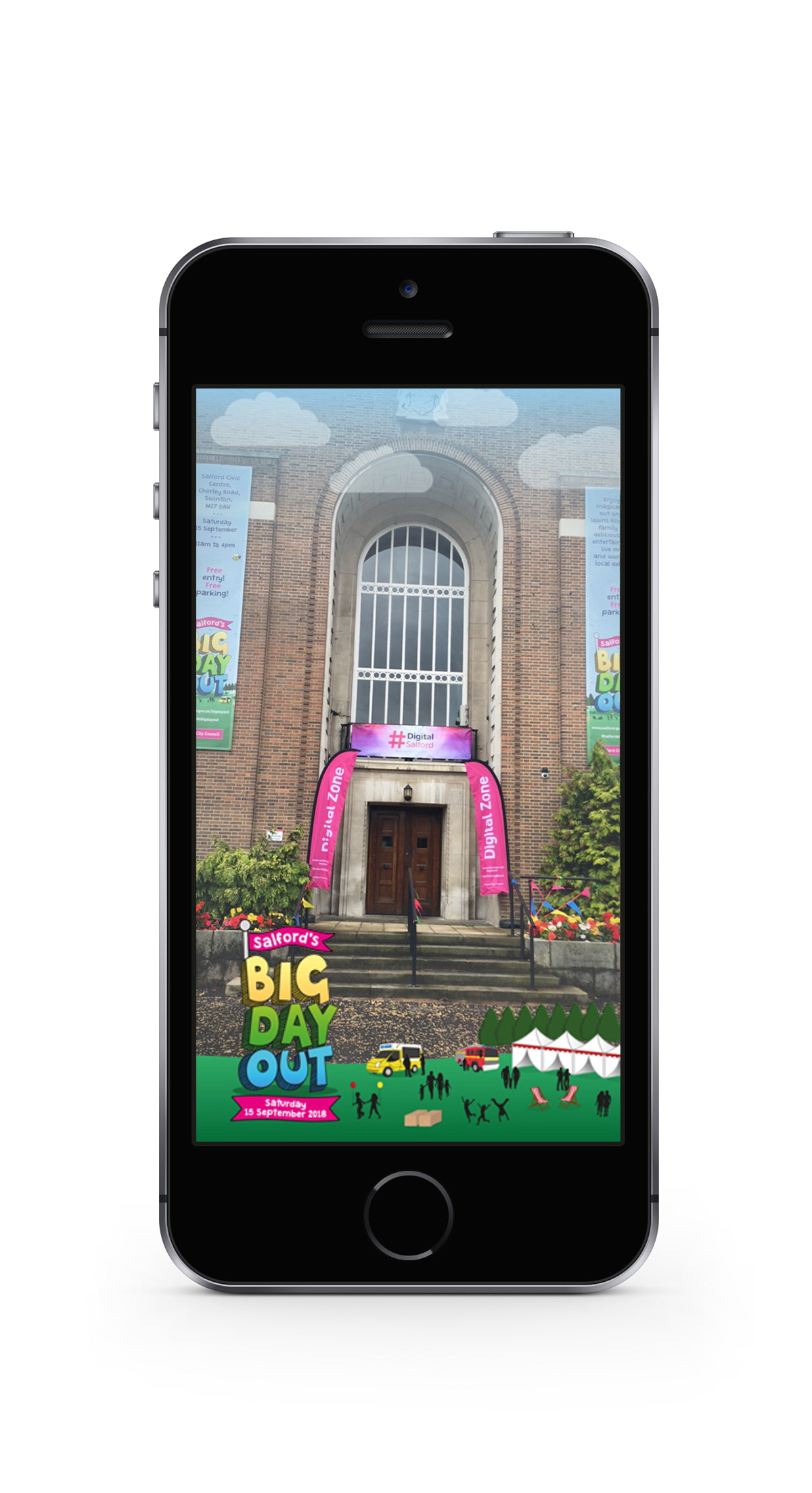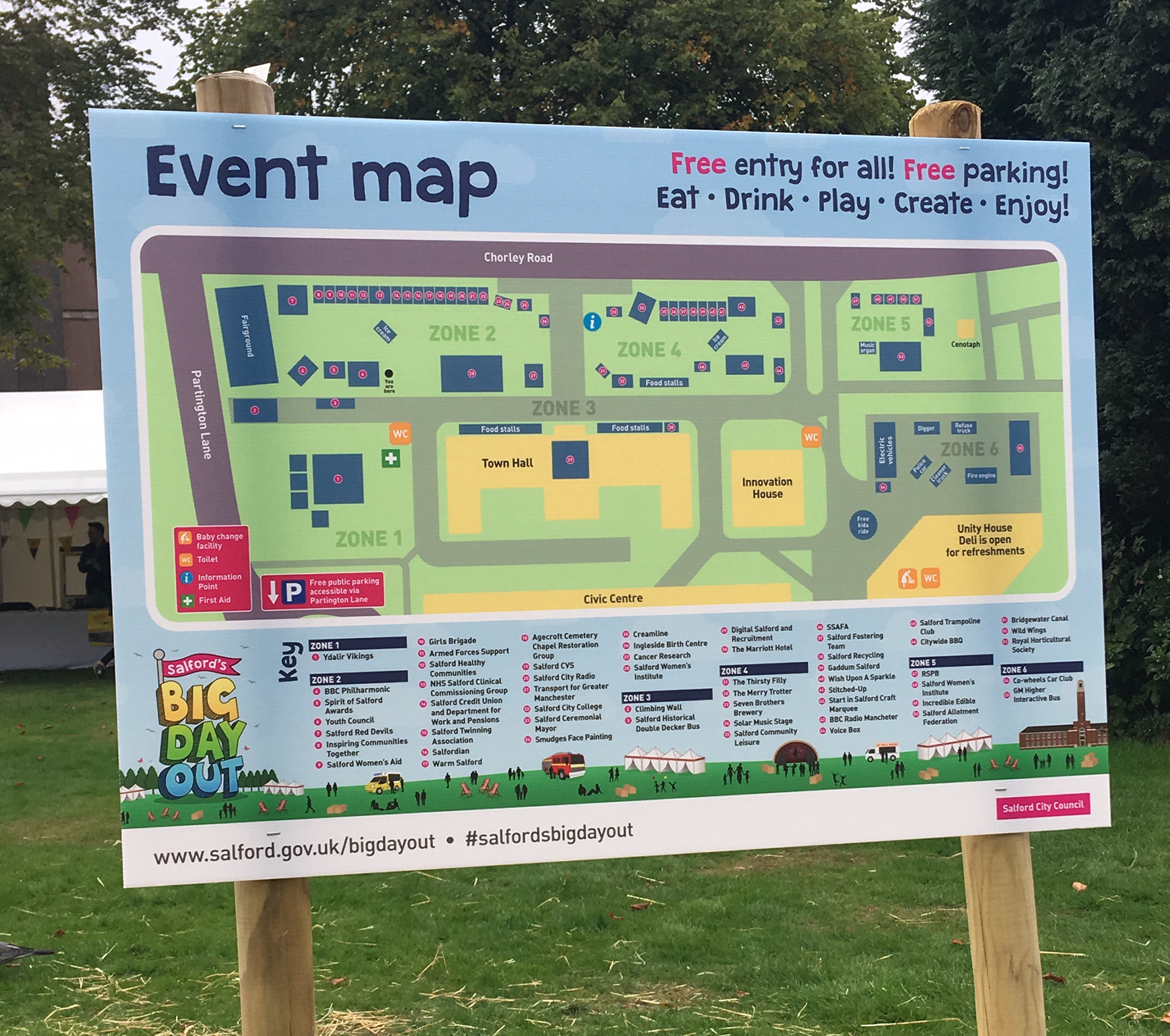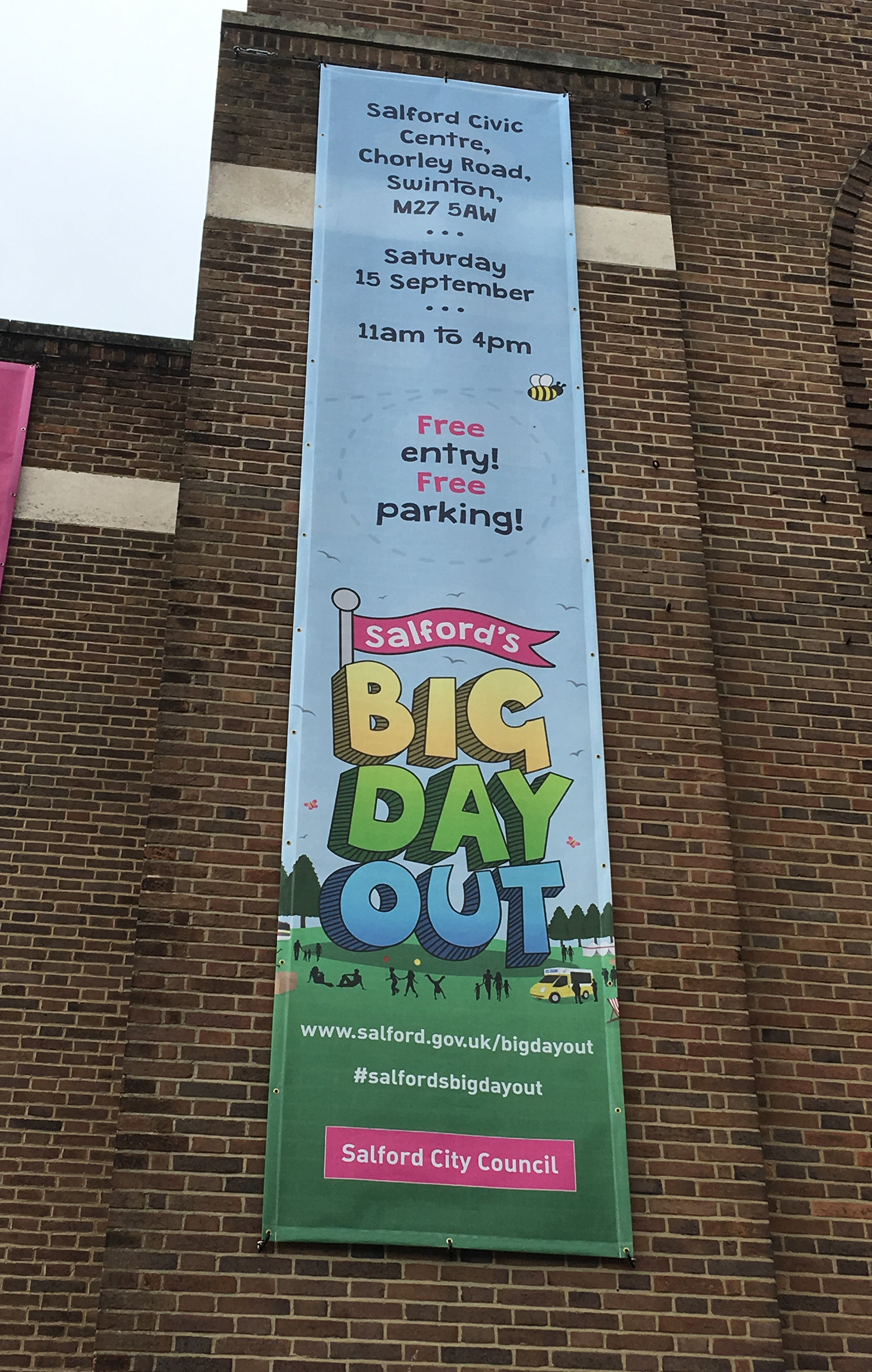 The most pleasing project I worked on was rebranding Salford's Big Day Out – an annual summer fair held on the lawns in front of the town hall. A new identity and branding style was required that was spread across all signage, posters, maps and adapted to a Facebook live filter for on the day, as well as being the cover artwork for the quarterly magazine, Life in Salford, which I took the design lead several times.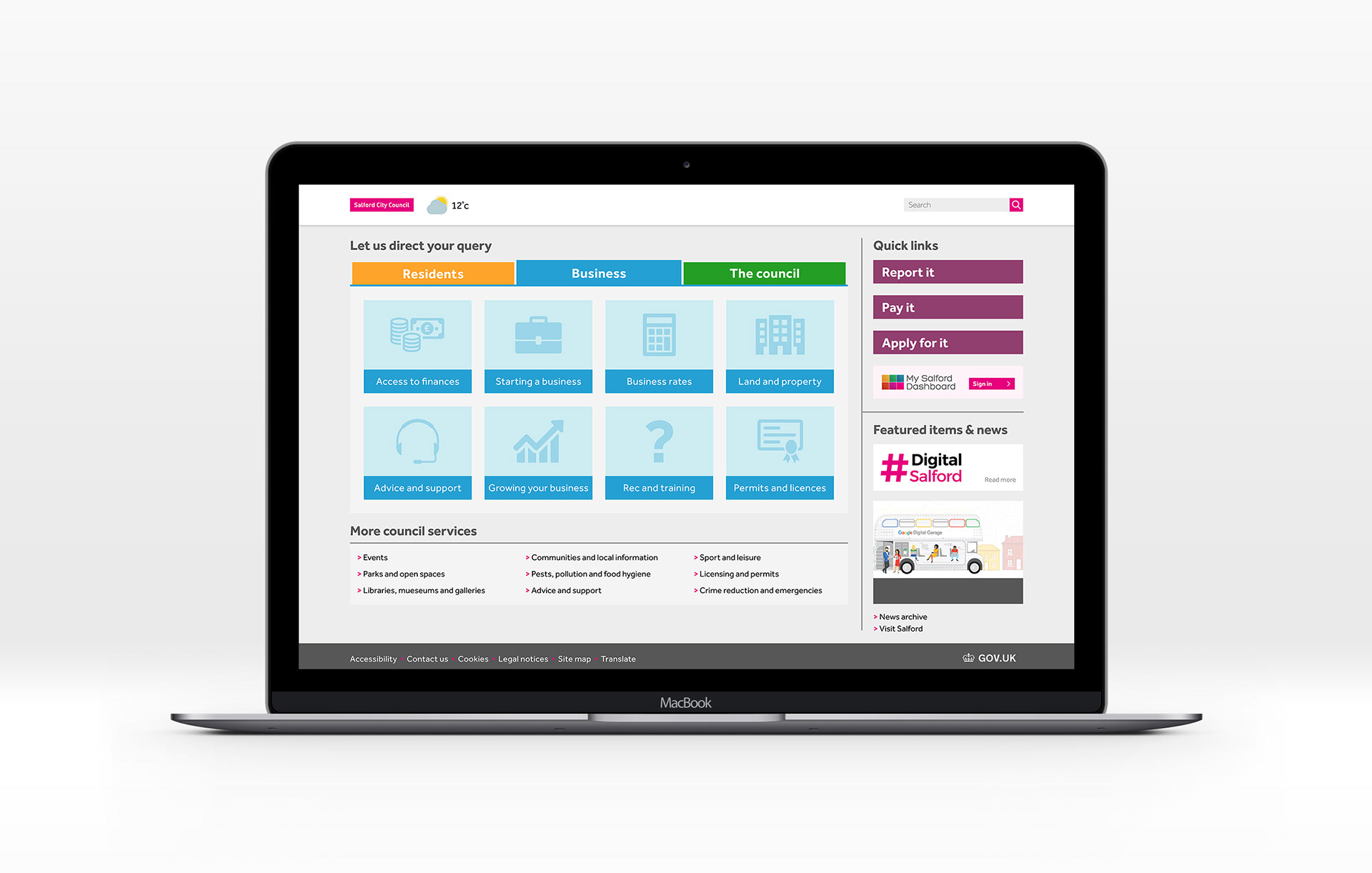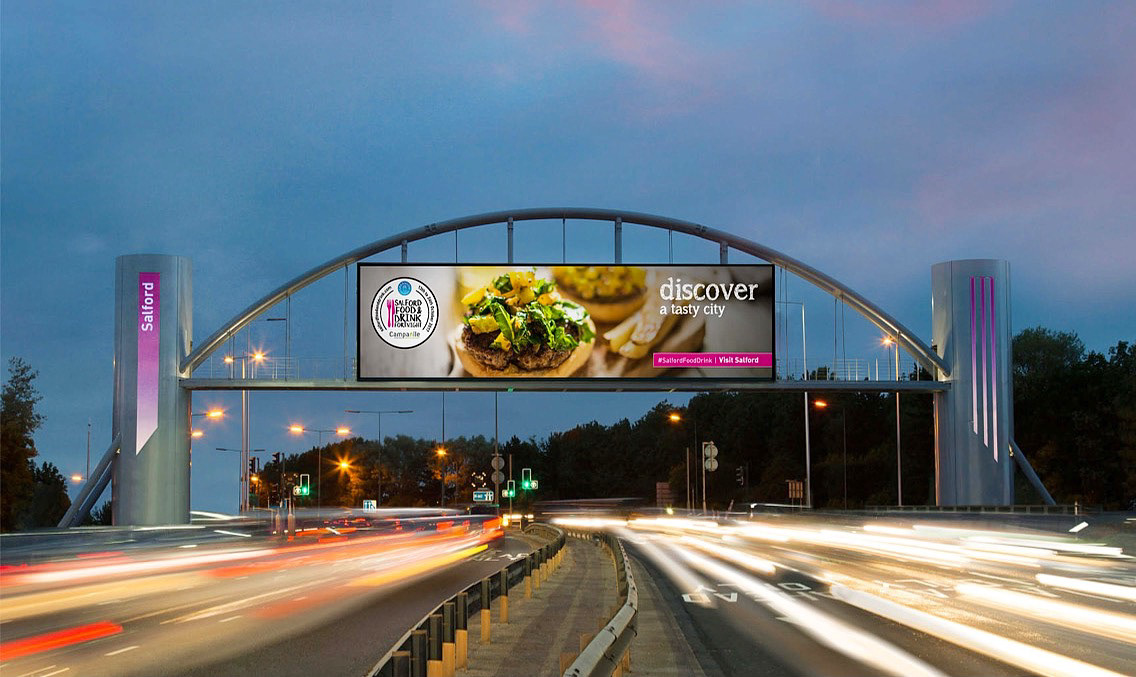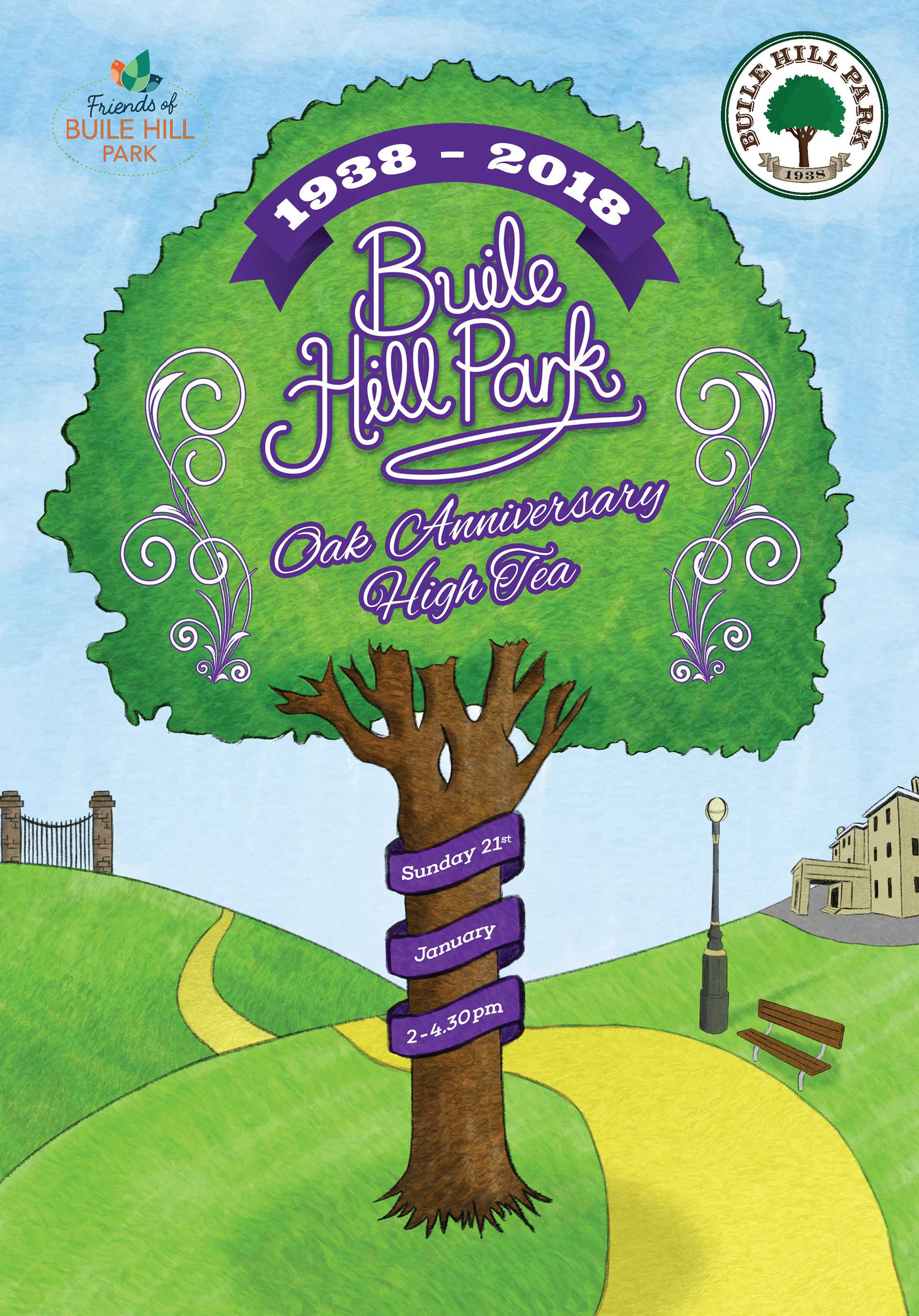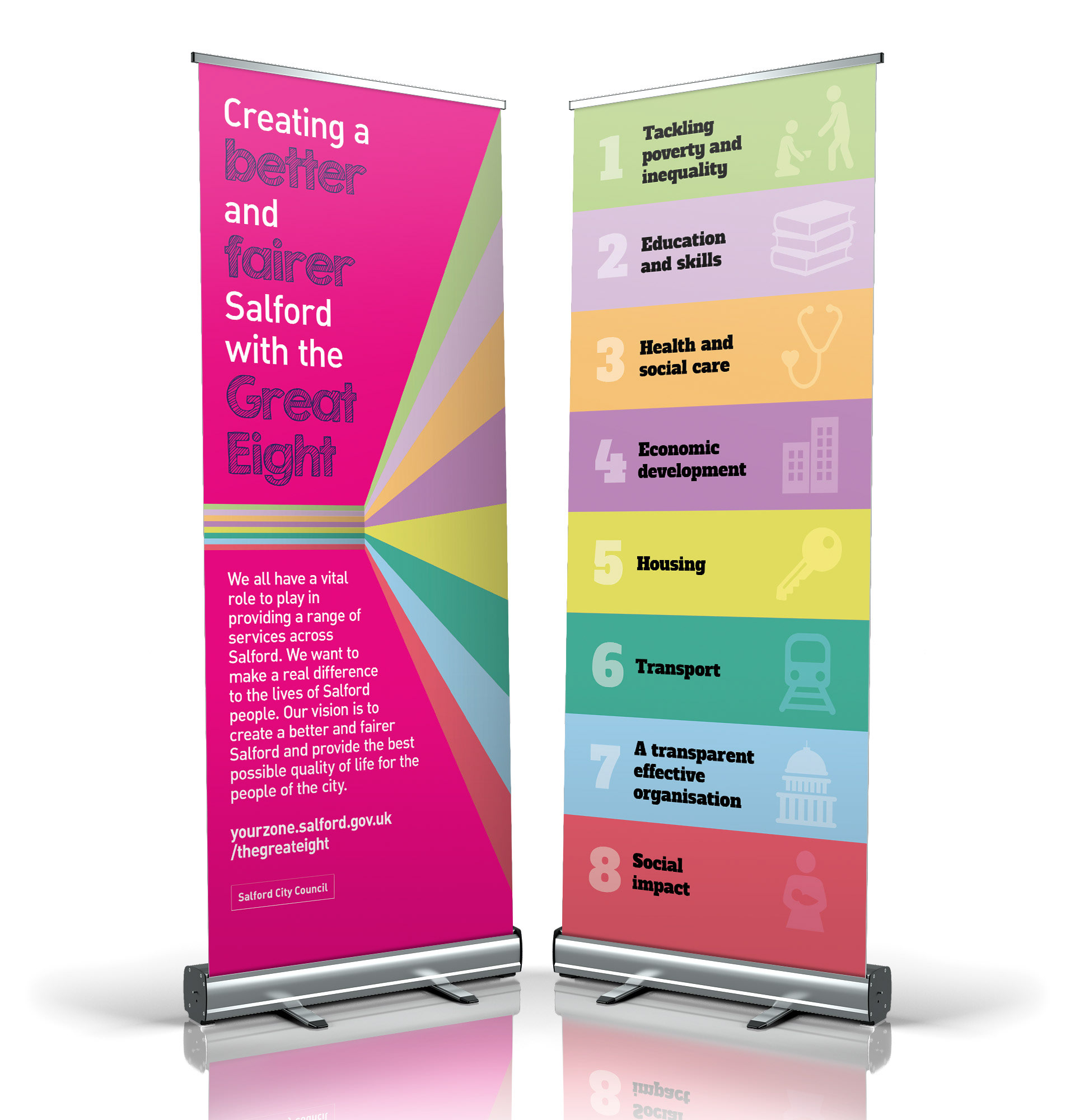 ​​​​​​​
Salford, as a city, is moving towards a more digital future and I was able to come up with the new design for the Salford customer account dashboard where residents pay their bills and apply for school places. The idea was to create something slicker that required 'less clicks' so that the user could easily find their way around a broad library of services. After personally doing some research and after several prototypes, I landed on a version that was workable because it was more streamlined and showed a clearer path for the user, for example, by bringing some key pages to the home page instead of having to click around in order to get there.
I created a piece of animation on After Effects for an Easter Facebook competition campaign. I had very little (and unsuccessful) experience with After Effects previously but I challenged myself to do something out of my comfort zone and managed to pull off something I was really pleased with and worked really well – to the extent that the comms team then wanted more videos creating for any similar campaign going forward.
​​​​​​​
I worked on the Salford Food and Drink Fortnight project in 2017 where I led the creative from start to finish. It was pleasing to see a logo that I designed displayed on the Salford Arch on the M602 where tens of thousands of cars pass under it every day.
Other work has taken the form of identity and branding for numerous events and campaigns that the council runs internally and externally. One such example was the Great Eight campaign where the City Mayor's priorities for the city were put on display internally and externally to spread the message across the whole city.