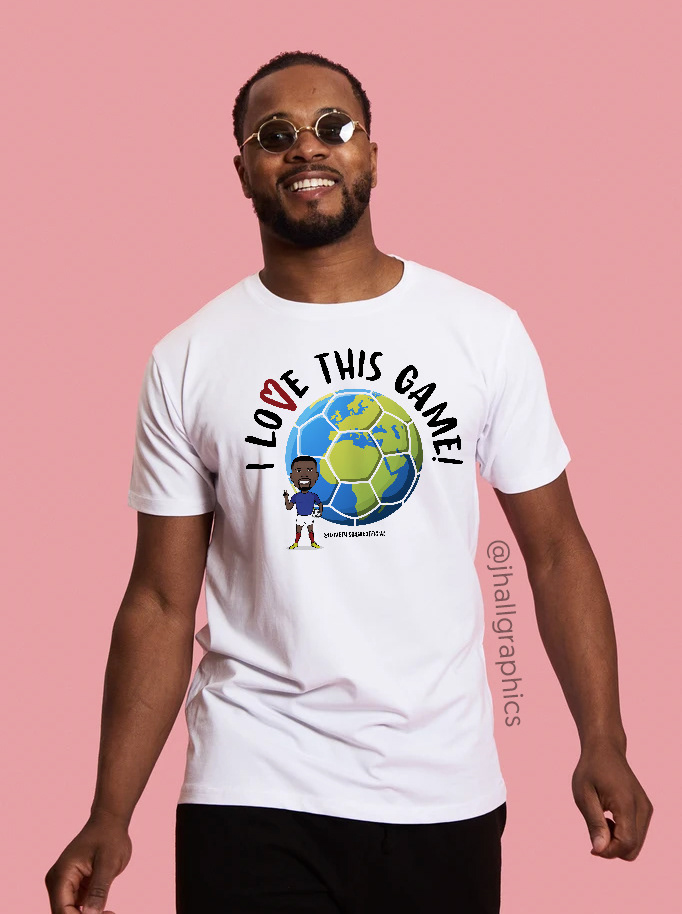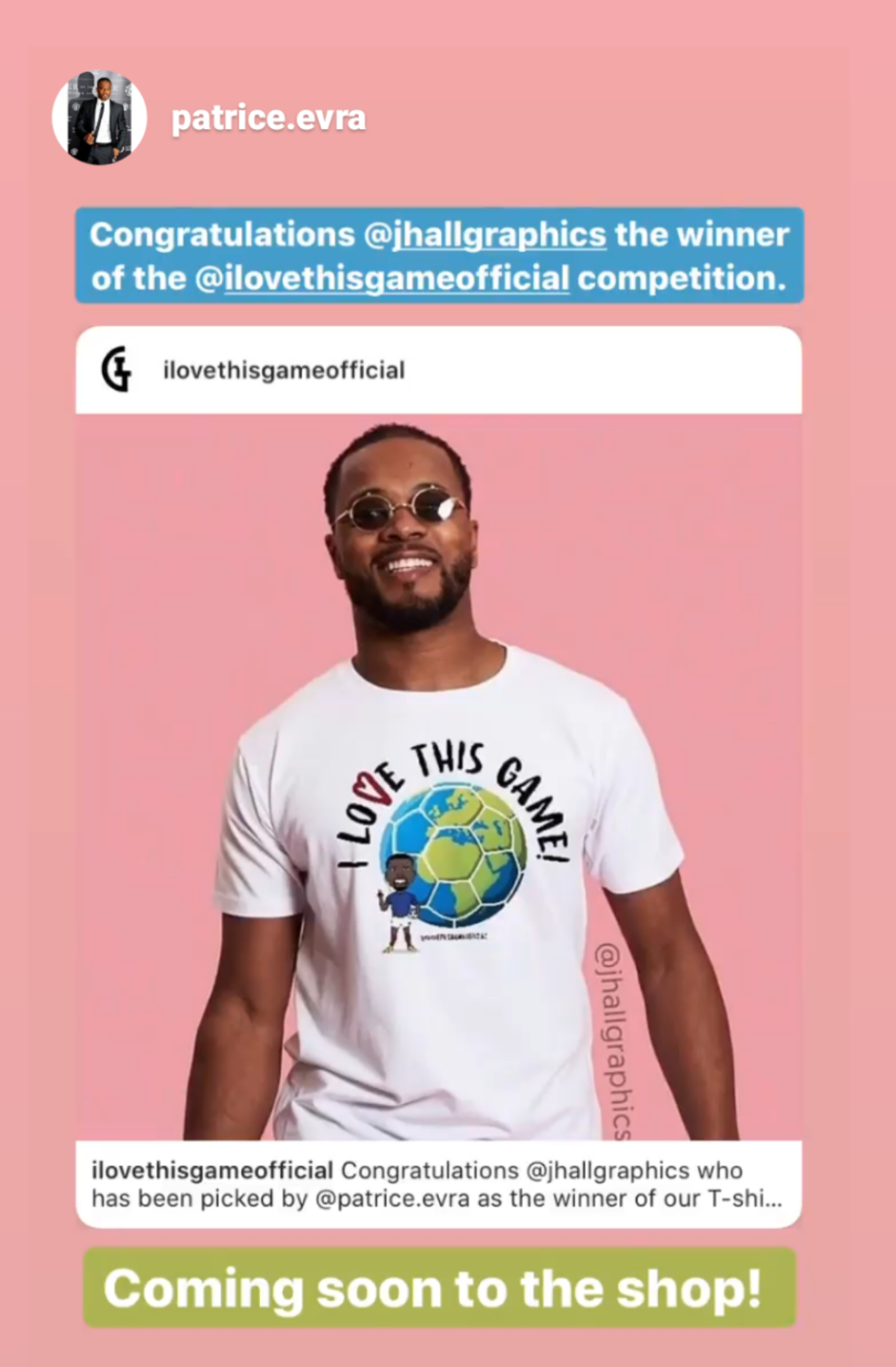 Ex-United footballer, Patrice Evra, has a catchphrase that he uses on his rather animated Instagram posts where he says (shouts) 'I love this game!' He says it so often that he set up a clothing line out of it.
Recently, they posted that they were having a t-shirt design competition where the new design would be sold on t-shirt in the future and I won!
This is actually the third time I've designed something endorsed by Patrice. I've done two previous edits that he has ended up posting on his feed, which is always nice to see.