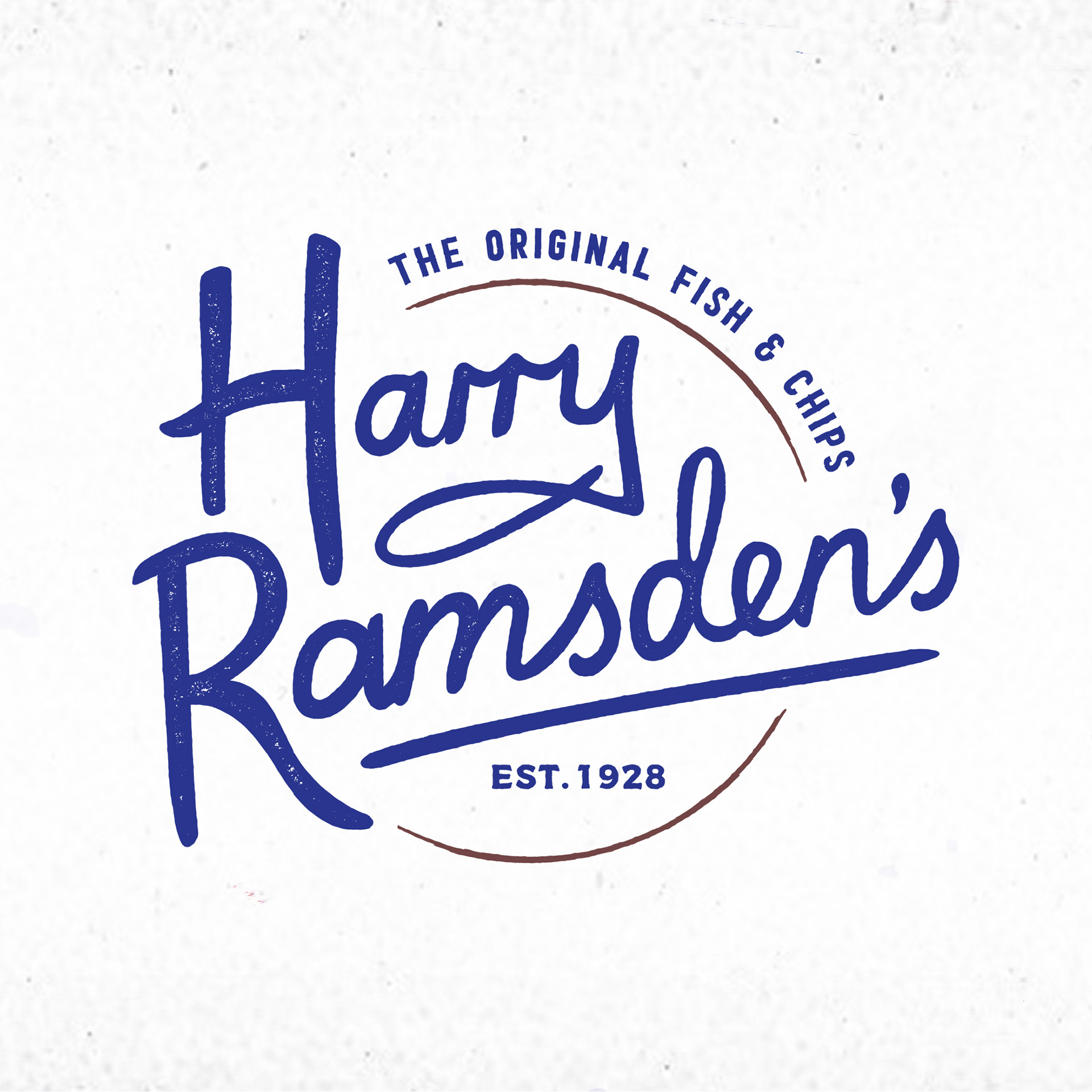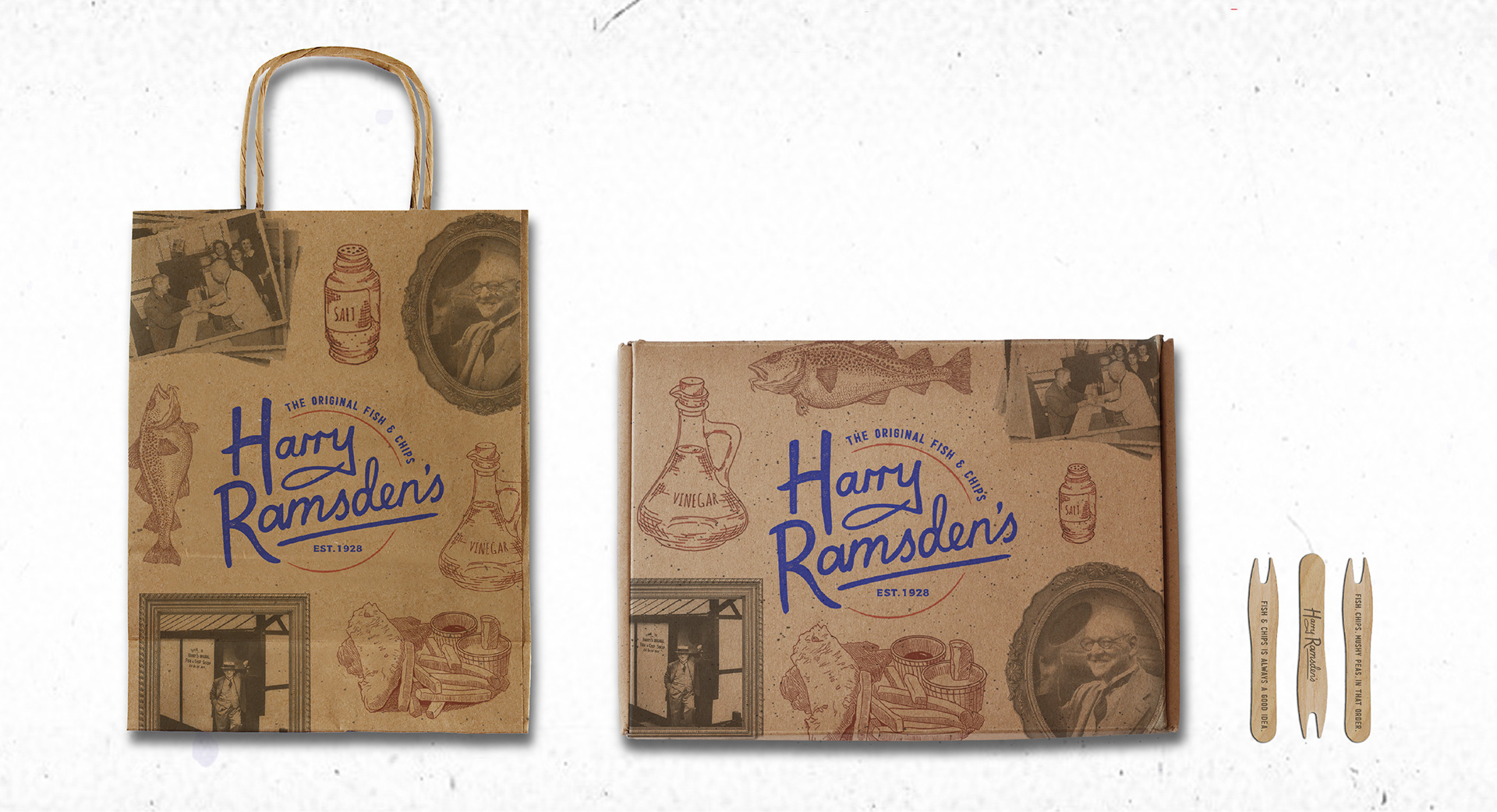 I decied to do some self-directed work while on furlough. This brief is actually a Roses brief from about 2014 that I probably came across while I was still a student.
I had to rebrand Harry Ramsden's chippy brand, making them relevant again but with a nod to the past. I looked back to photos from 1928 for inspiration and came up with a logo that is reminiscent of his first chip shop sign, then the branding for the packaging and the ads incorporated a textured style with little details like black and white photos and line drawings with a simplistic, very British colour scheme. My favourite bit is the descender on the y that intentionally looks like the shape of a fish.
I wanted the emphasis to be on the heritage of the brand and how it could be seen as a British institution yet still feeling as though it is still THE fish and chip brand that you think of first.