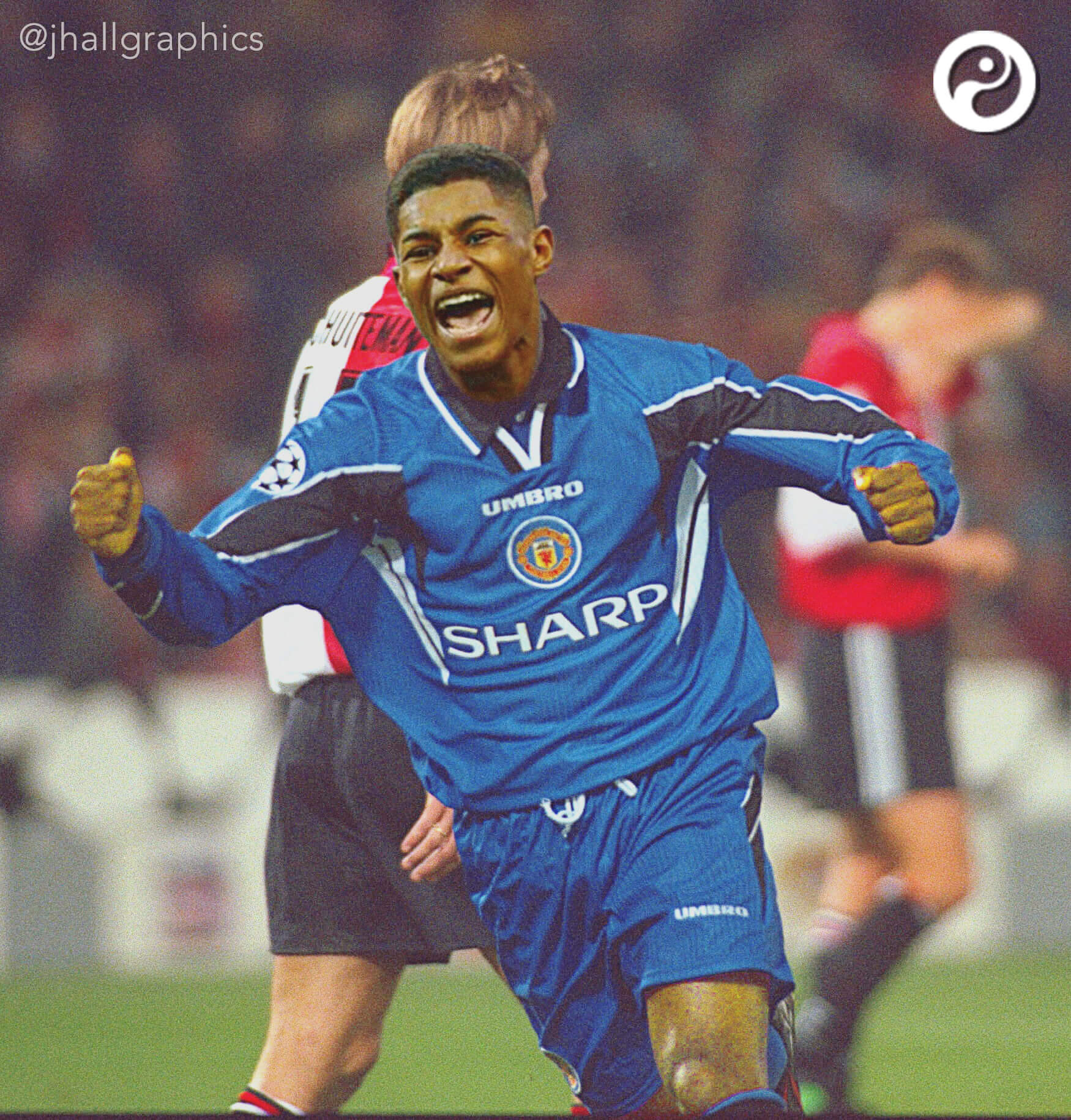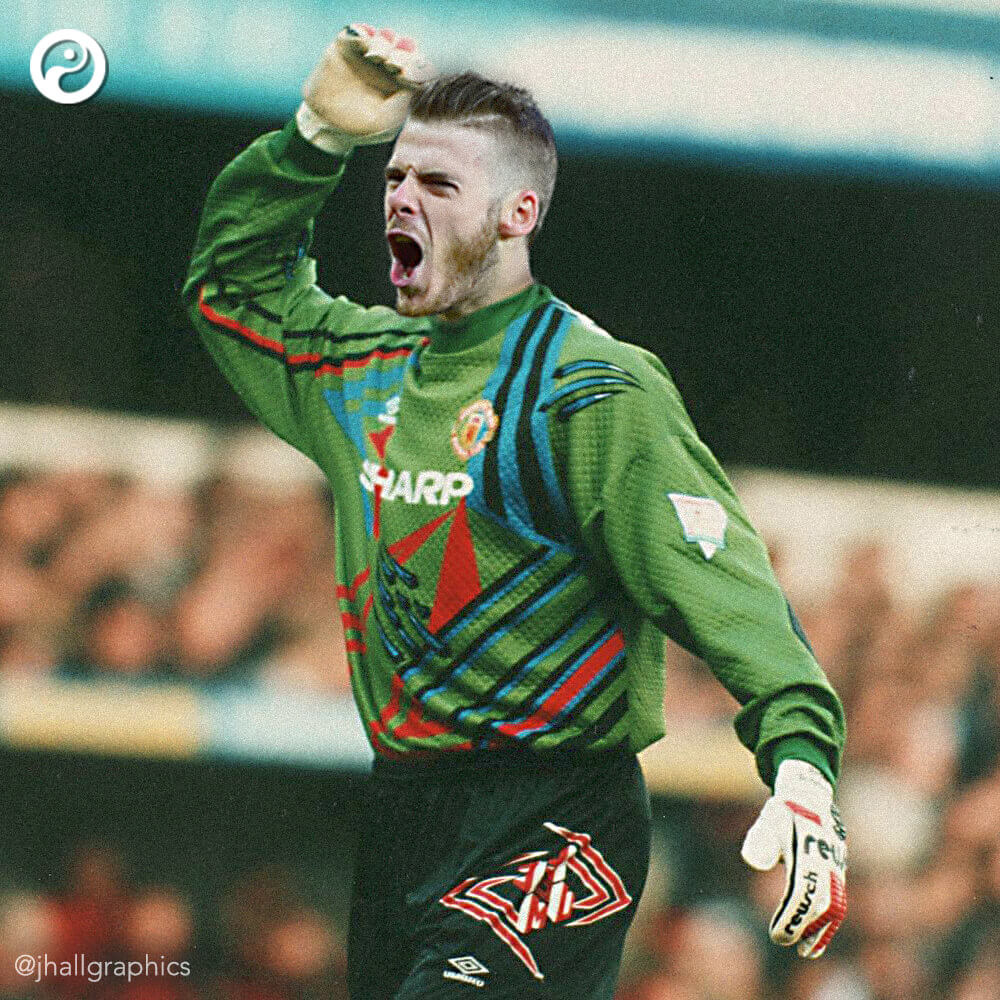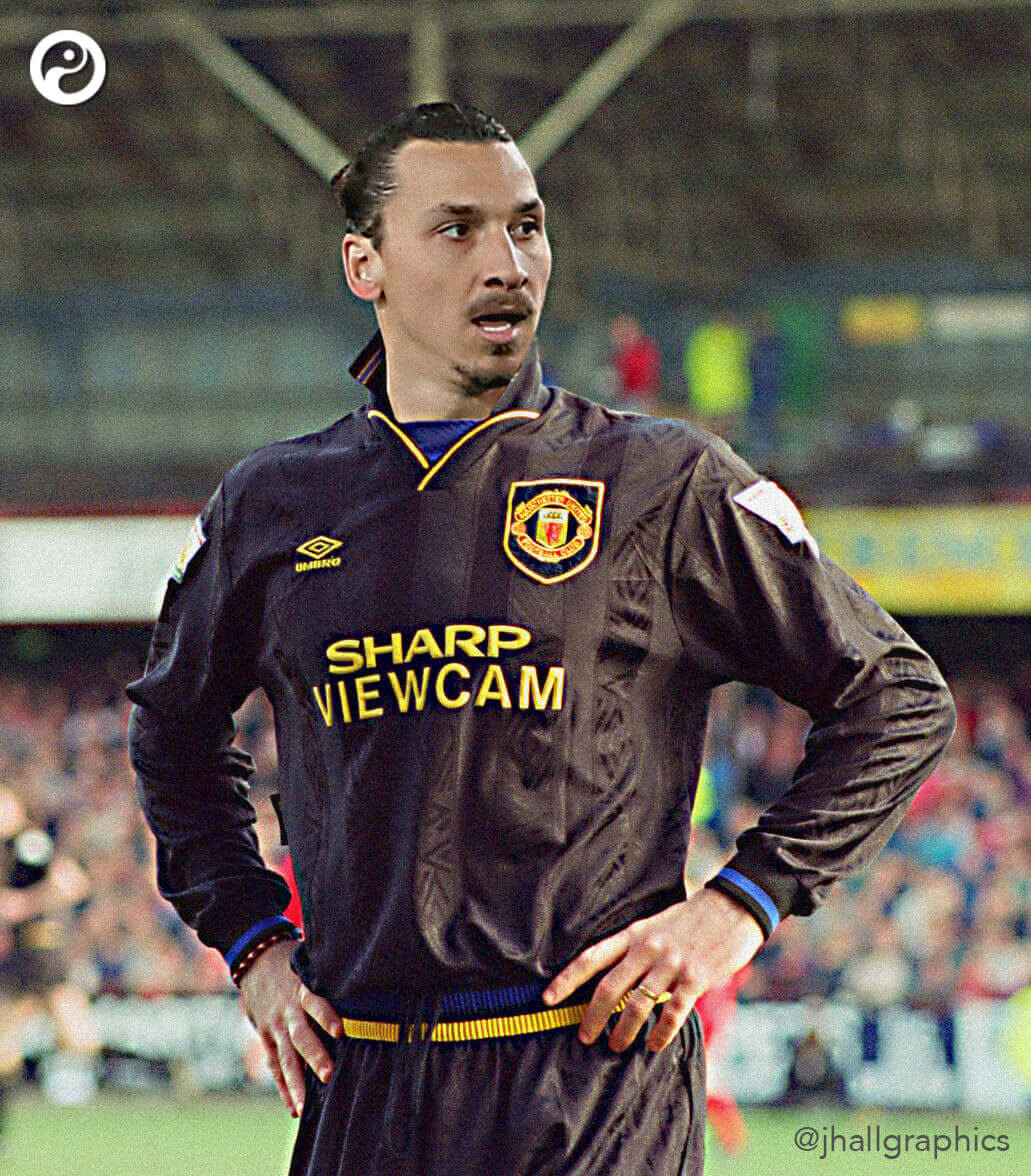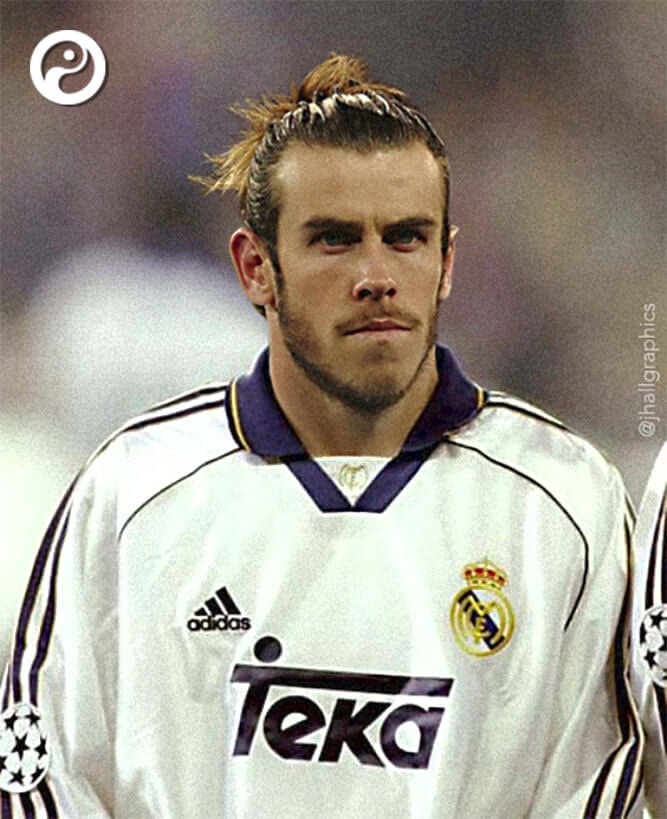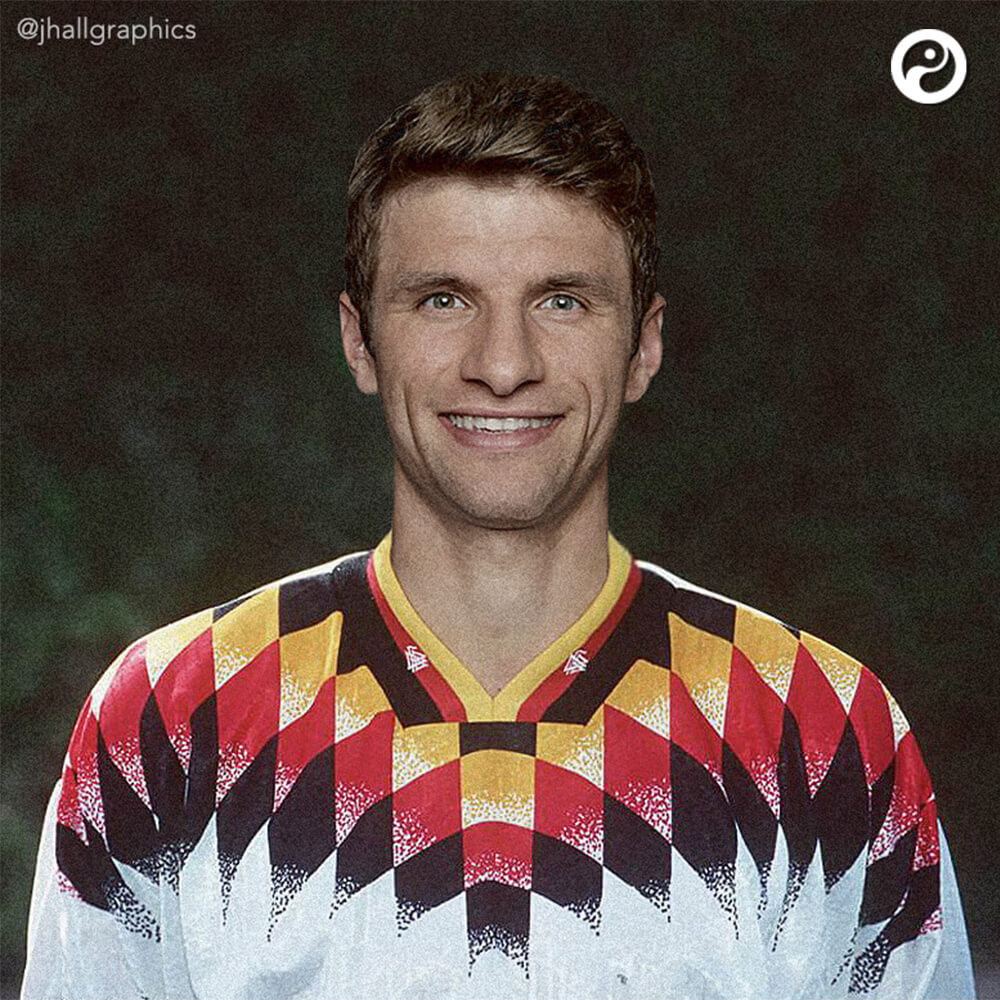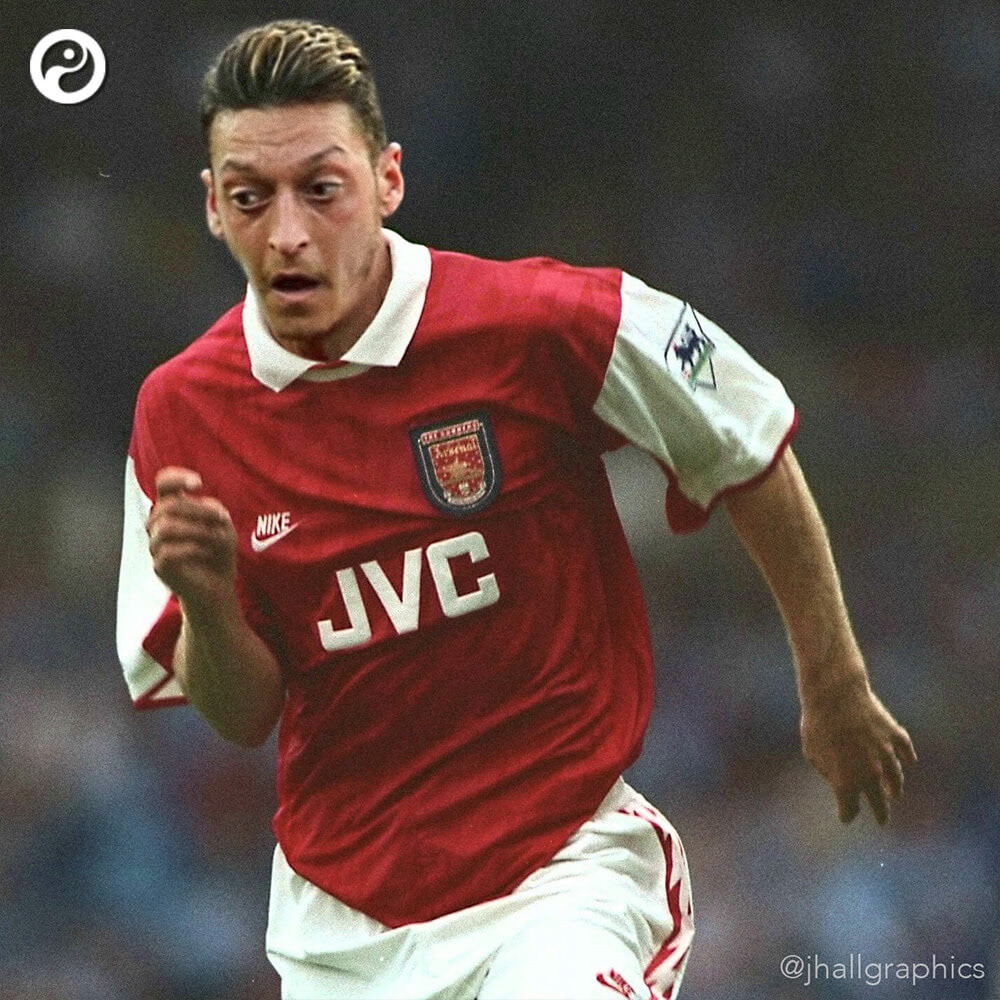 When Euro 2016 was on, I had spotted some nice artwork of current players wearing old football shirts that had been Photoshopped. I think it was to advertise a betting site or something. I decided to do some myself as I liked the concept.
I'm a Manchester United fan and we had just signed Paul Pogba in August so I set about applying this 'head-swap' idea to him and post the edit prior to his first game back in a United shirt. I found an old photo of Paul Ince playing for United in 1995 and edited Pogba's head onto Ince's body and it looked seamless. Social Chain, who run social media account Sporf, got in touch asking could they post it. Within 2 minutes it had over 100,000 likes on Instagram!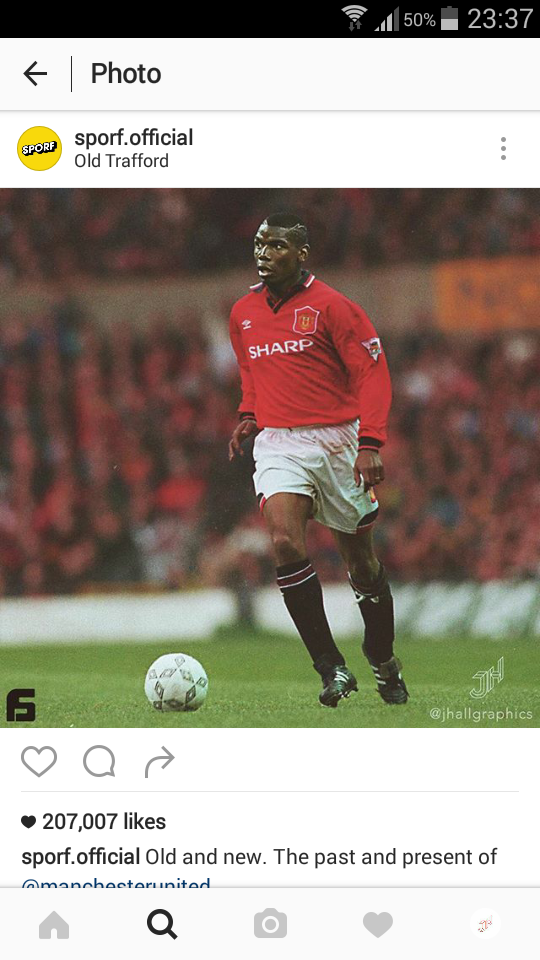 Then when I saw how popular it was, I did one or two a day as a little mini project to myself. It was enjoyable because it featuring some legendary players and was nice to indulge in some iconic retro kits.
I did an interview for Squawka Football who also saw my work on social media and wanted to get a few words from me on why I did it.