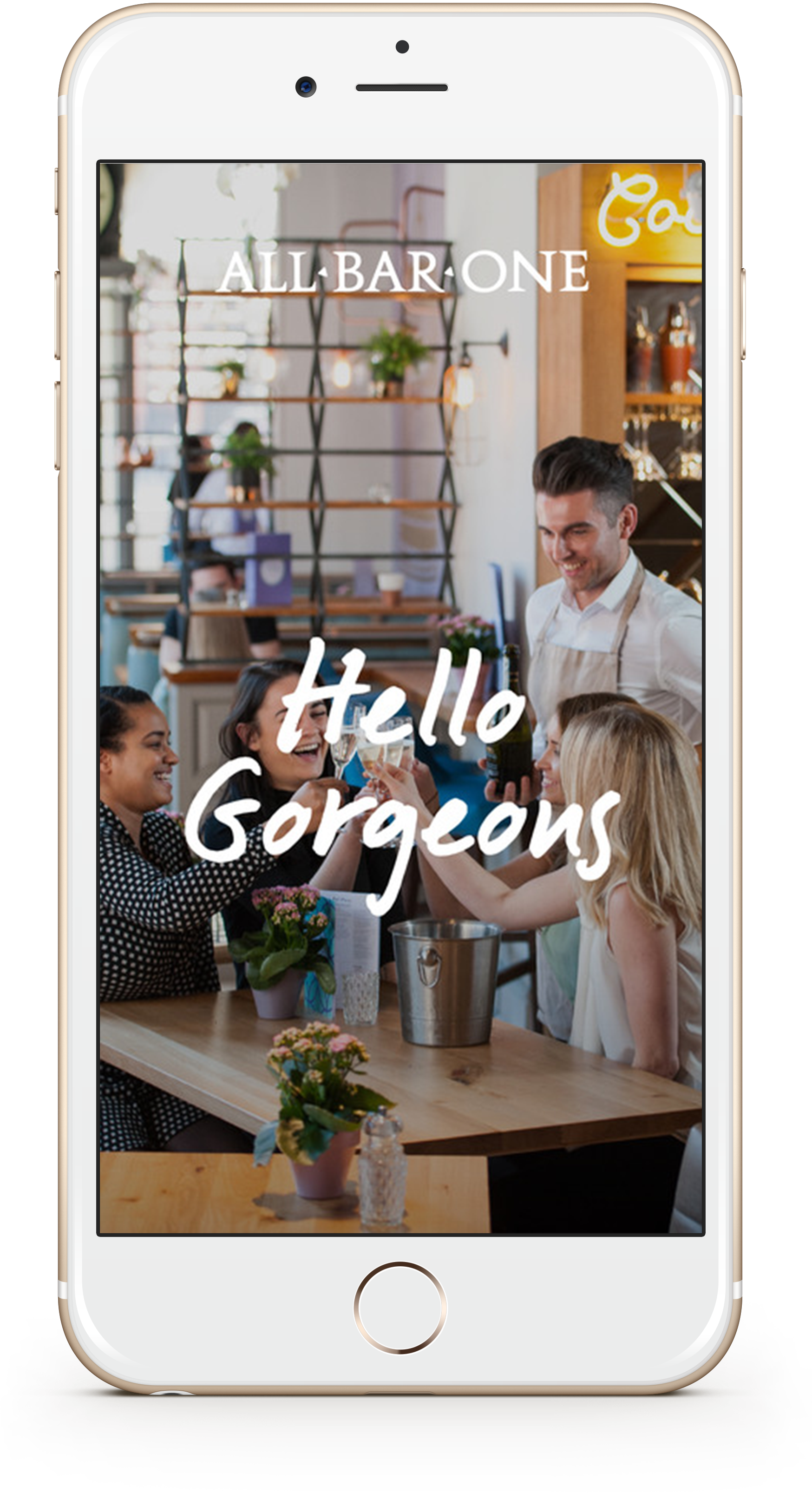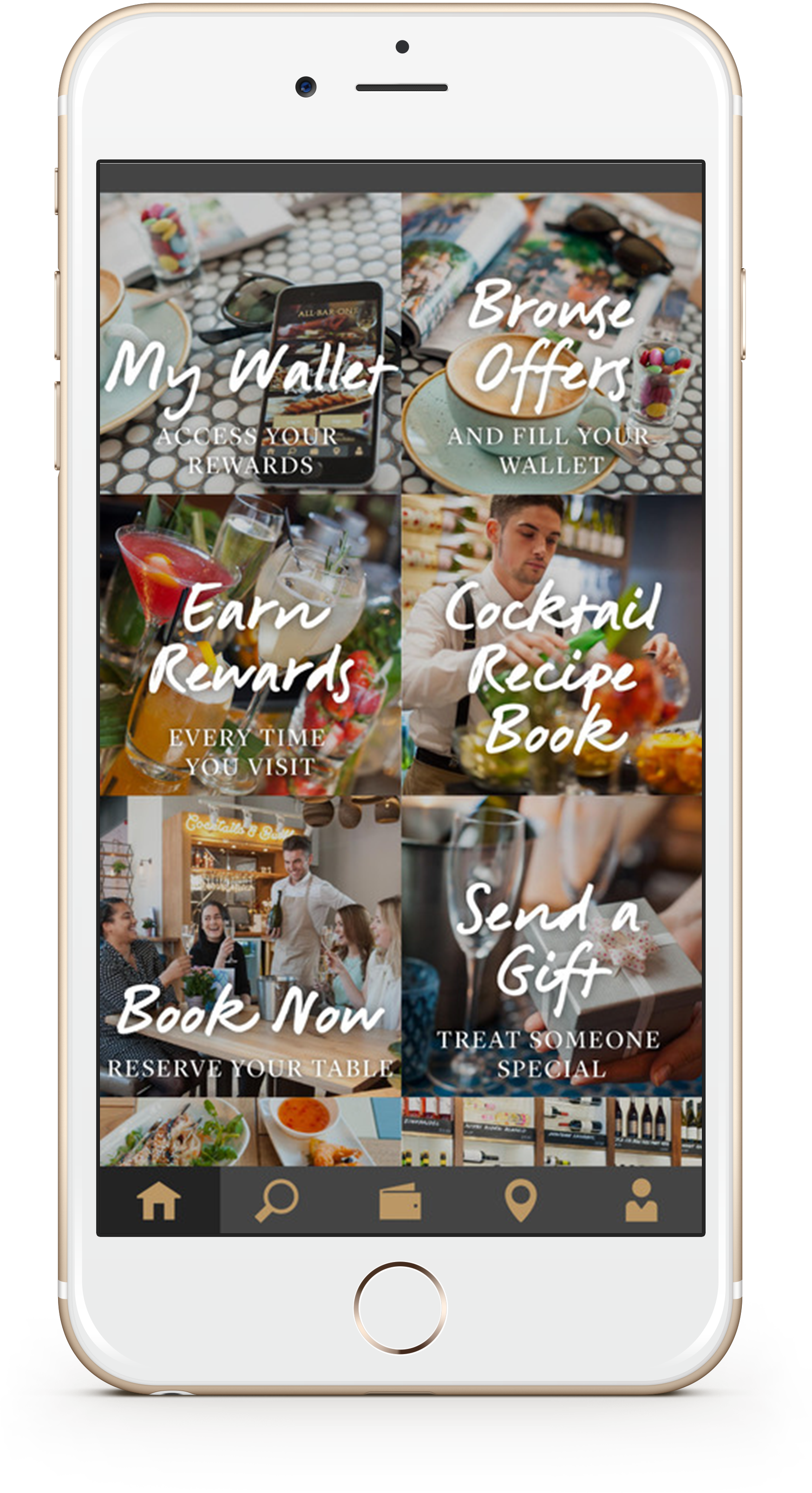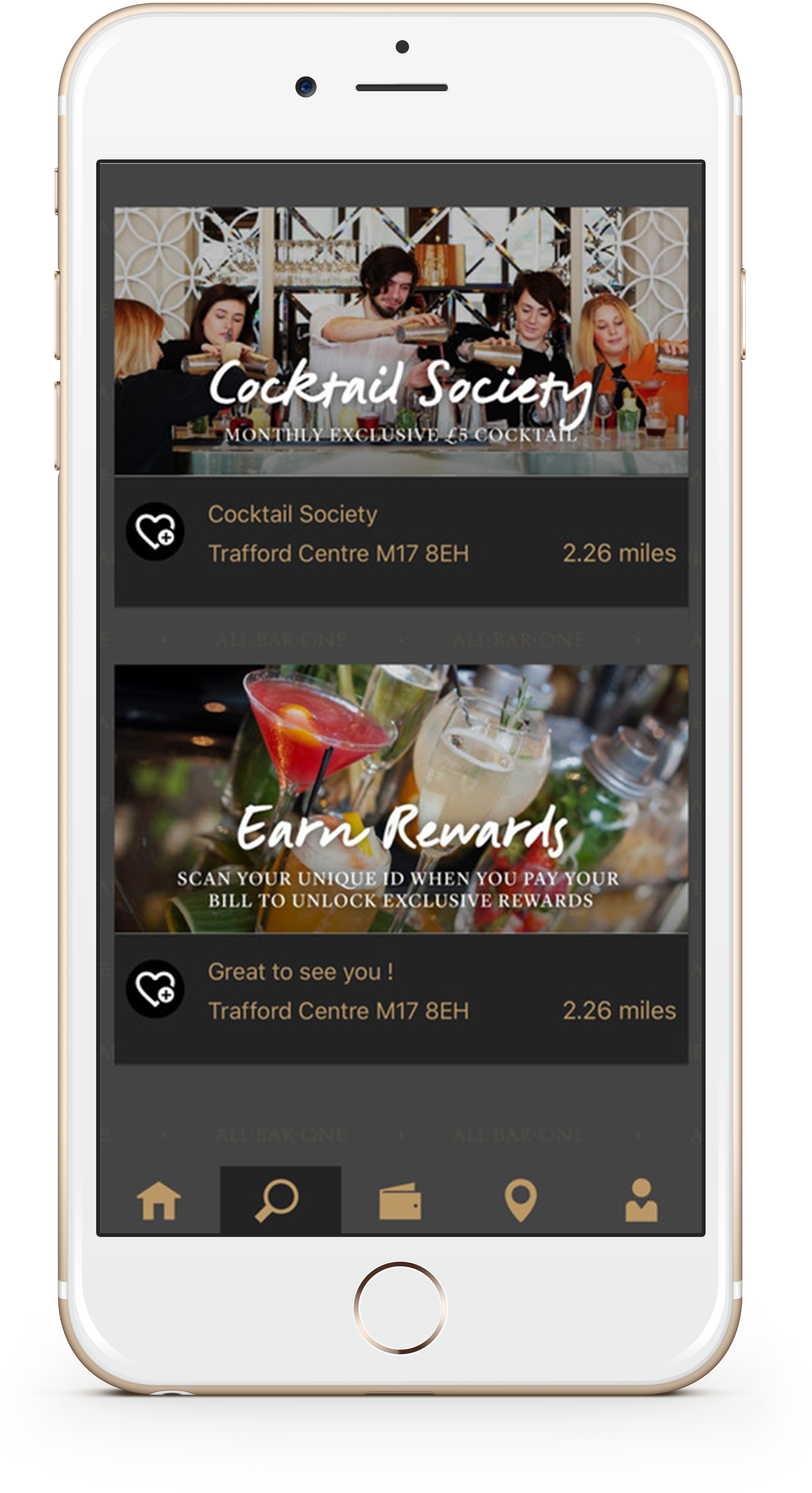 My role at Eagle Eye was to work on the apps for clients such as Mitchells & Butler, Asda, Morrisons and Salford Council.
I worked a lot on the apps for Toby Carvery and All Bar One by creating the interface and building it up according to their brand guidelines. I also learned a lot about UX/UI and customer journey from working in this area of design.
I also led the design of the Salford Council app, The Salford Way, which was to be used as a directory service for dementia-friendly local businesses aimed at those with dementia and their carers. I liaised directly with the client and oversaw all asset creation from start to completion. The app was the first of its kind for a regional directory app for dementia in the country.