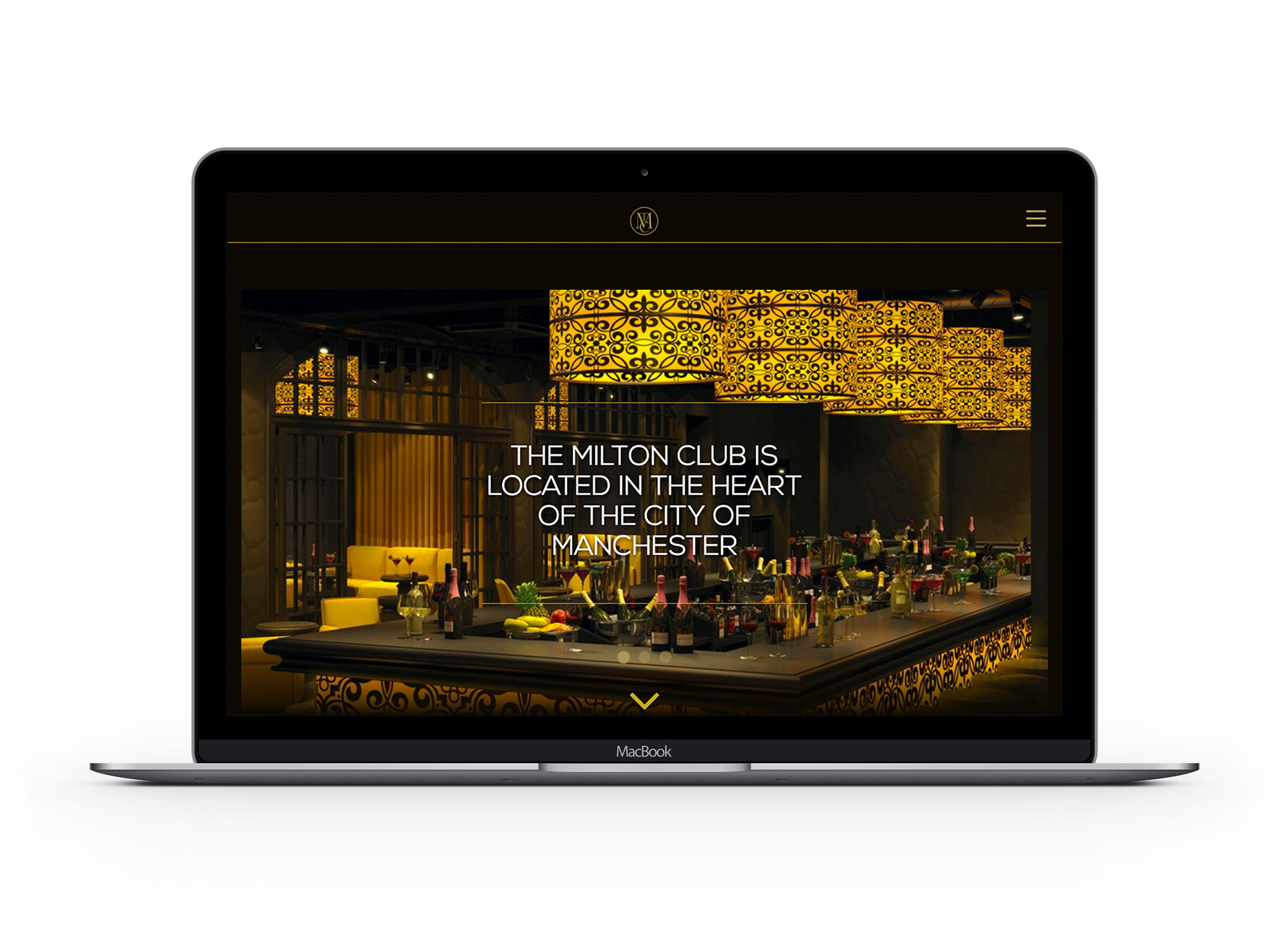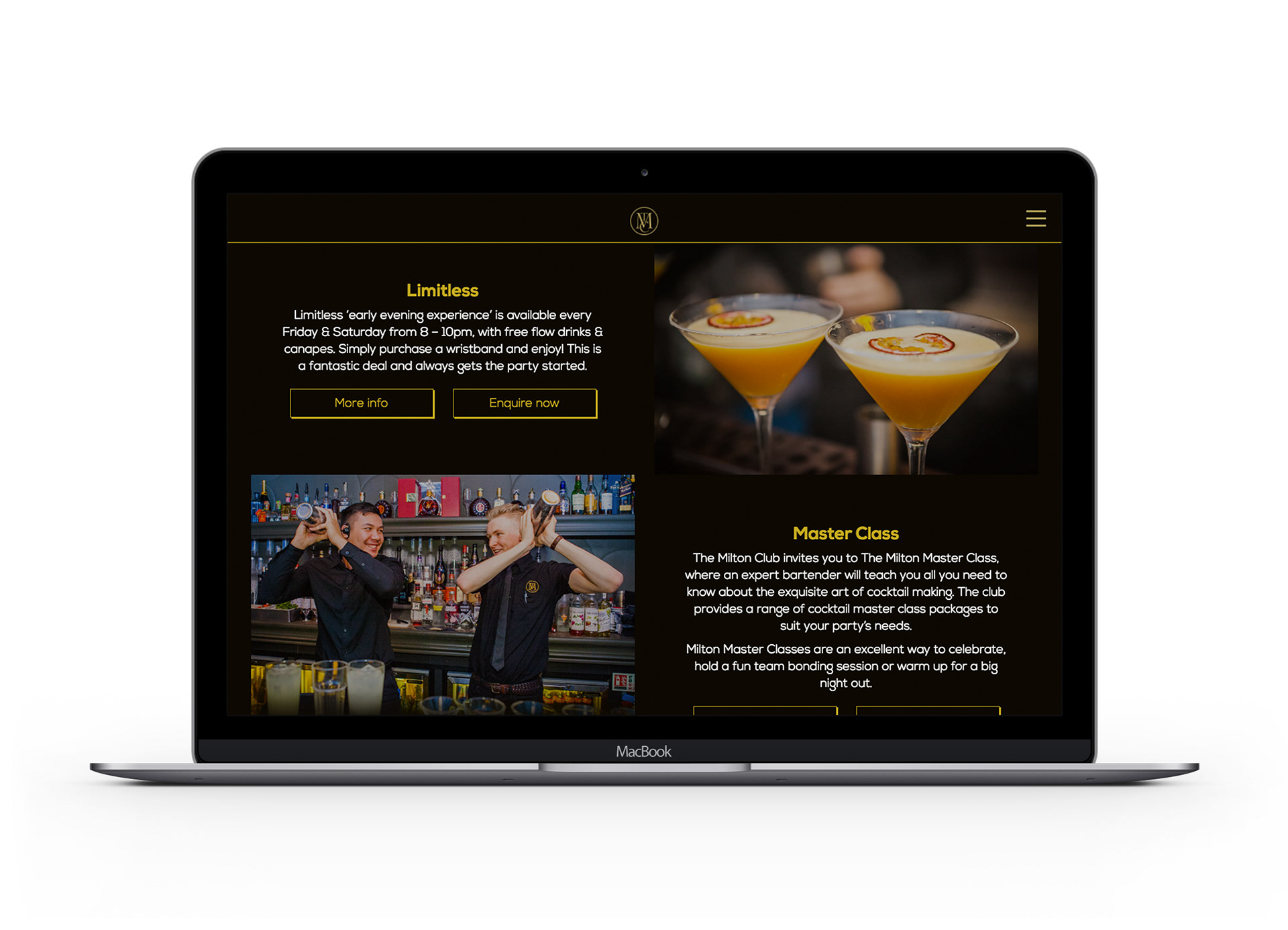 Here I designed print and digital assets to promote and advertise various events and products for hospitality and entertainment venues in Manchester such as Dive NQ, The Milton Club and Victoria Warehouse. 
Dive NQ was a grungy sports bar while The Milton Club was an elite cocktail bar that attracted high profile artists and DJs to perform there. I branded events in-keeping with each respective venue's look and feel as well as items such as menus, posters, brochures (for hiring out the venues) and social media content. 
The Milton Club had a facelift during my time there, where I refreshed the brand guidelines and worked with a developer to design a new responsive and current website. I introduced new fonts, expanded the colour scheme and implemented new graphic devices to keep the identity look relevant and modern against their competitors. 
*The Milton Club are no longer trading under this name.