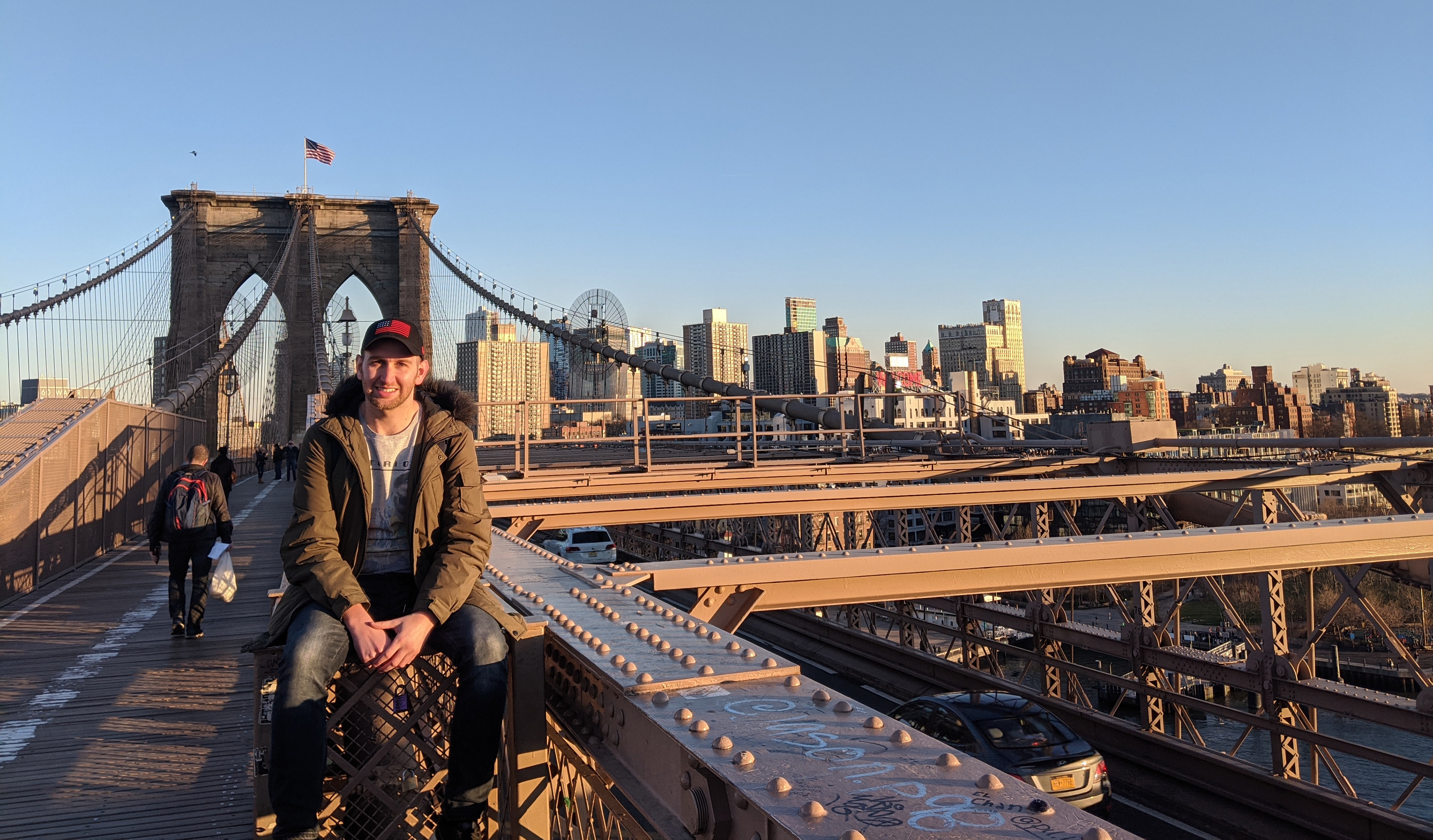 Well, then... That's me sat on the Brooklyn Bridge at sunset – probably the coolest photo of me that I thought would be a good intro to my 'About me' page.
So I better talk about what I do... As you may or may not have read on the home page, I'm a graphic designer with just over five years' experience of working in

in-house agency

environments. This has given me

great knowledge and understanding of working with brands, dealing with internal and external clients across different sectors,

for whom I've worked on a lorry-load of design work! 
Some of the brands and companies I've produced work for are

Salford City Council, Travel Counsellors, Social Chain, Mitchells & Butlers

and

Parklife Festival

to name but a few.
I've got excellent experience in

print and digital

, where I've produced everything from

posters to apps, infographics to digital billboards and websites to massive banners hung from buildings.

I have 

strong layout and typography skills

and I love working with copy and coming up with clever campaign ideas. I have the ambition to one day work in an advertising and branding agency where I can put these skills to use. 
I'm a

talented illustrator

 and really enjoy

video editing

. lately I've been improving my skills using After Effects to be able to use them more effectively for various animation and video work. 
Away from design, as you can see from my portfolio, Manchester United, and football in general, forms the subject matter of most of my illustrations and is a constant theme in my life. I'm a decent pool and snooker player, I've been learning Spanish while on furlough, I've never had a cup of tea or coffee (you read that correctly) and I've been told I can come up with an Alan Partridge quote for any situation. Aha!
Get in touch if you want me to create something for you.