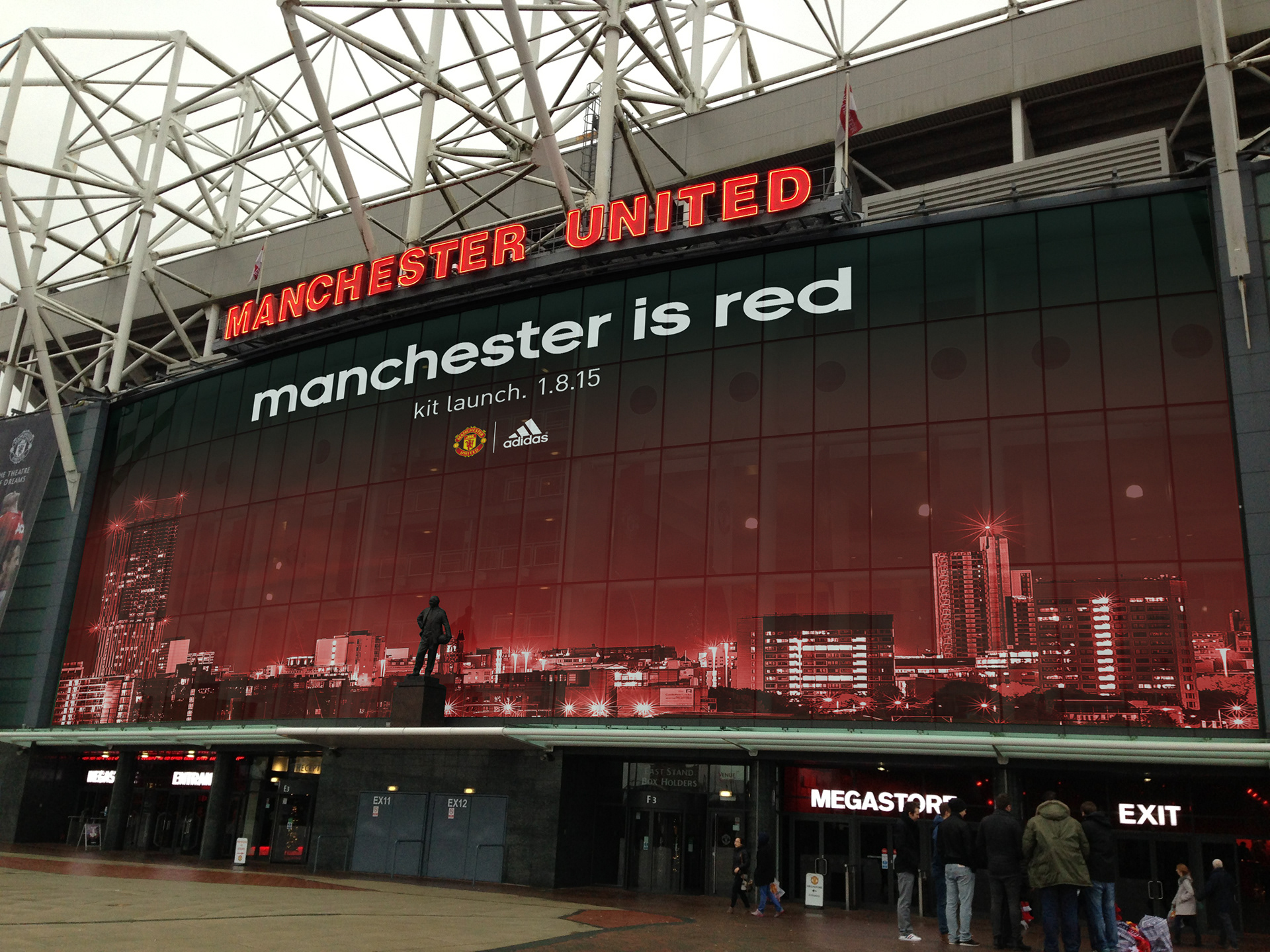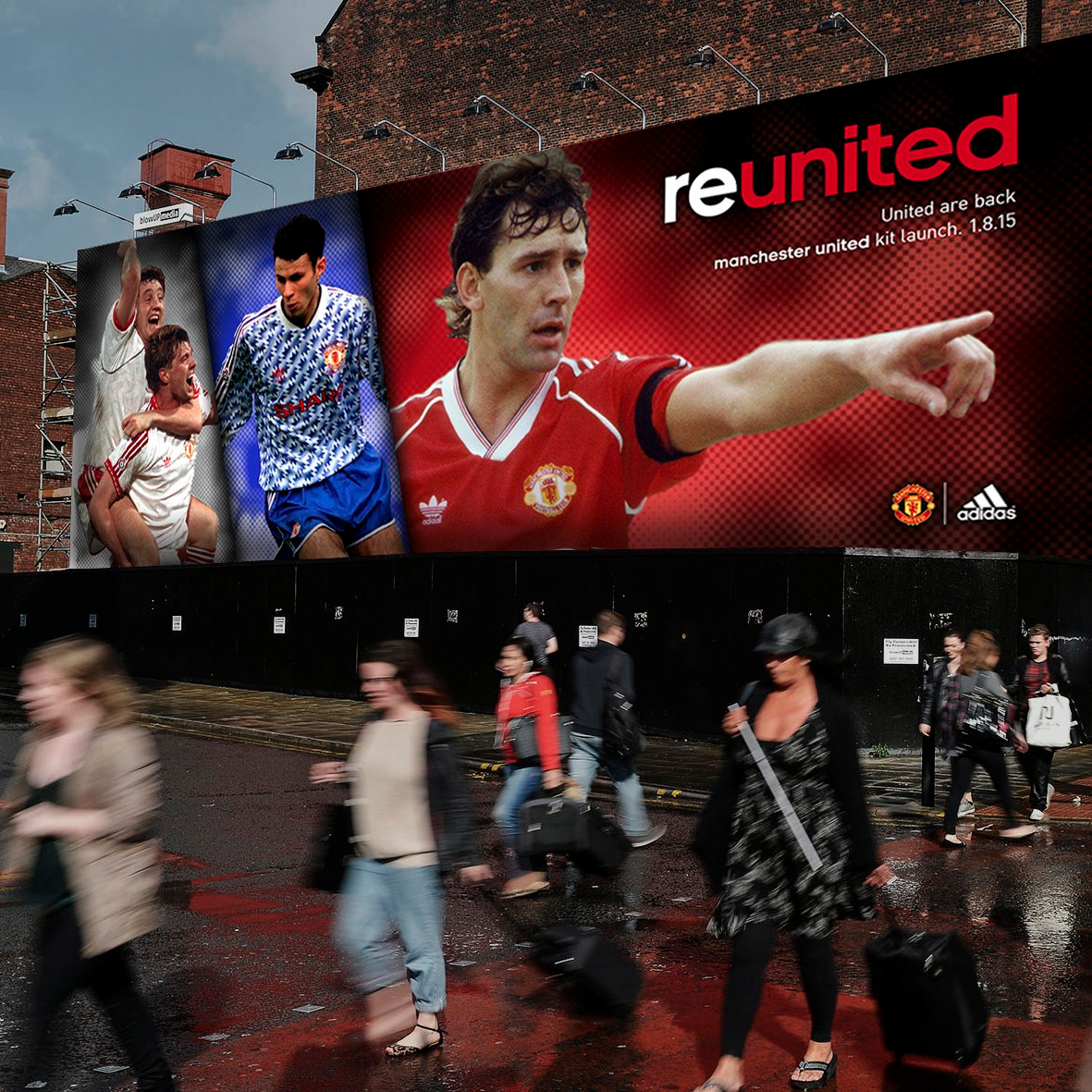 As part of my Final Major Project, I spent a week working on a hypothetical kit launch teaser campaign for Manchester United with their impending sponsorship deal with Adidas at the time.
I wanted to create a campaign that appealed directly to the fans with a nostalgic nod to the 80s and early 90s when United had some iconic kits produced by Adidas.
I used empowering statements and lyrics from chants as my copy for the campaign to emphasise United's dominance and to reiterate the huge sponsorship deal in place befitting of the biggest club in the world.
Due to making my uni blog public for it to be marked, this meant people could access my mockups and the work featured here spread all over social media in the build up to the actual kit launch with thousands believing it to be real only because there was so much hype about the new kit coming out due to a change in kit manufacturer and it was kept secret for a long time.